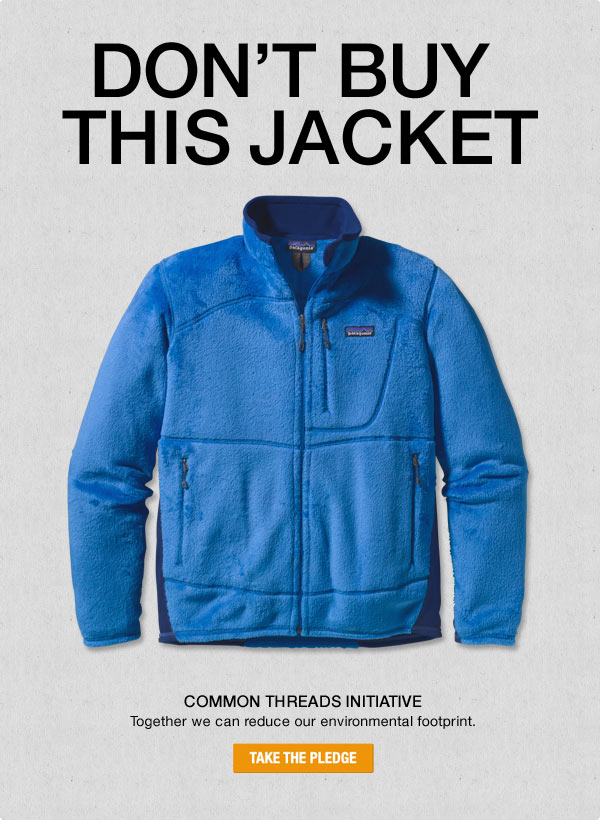 patagonia don't buy campaign _
Patagonia, Inc. is a Ventura, California-based clothing company, focusing mainly with high-end outdoor clothing. The company is a member of several environmental movements and is a certified B-Corporation, meaning the company is beholden to public-benefit concerns (in this case environmental) alongside its profit motive. It was founded by Yvon Chouinard in 1973.
The logo is the skyline of Cerro Fitzroy looking west in Patagonia.
http://www.patagonia.com/email/11/112811.html
http://www.patagonia.com/eu/enHU/environmentalism
Tovább