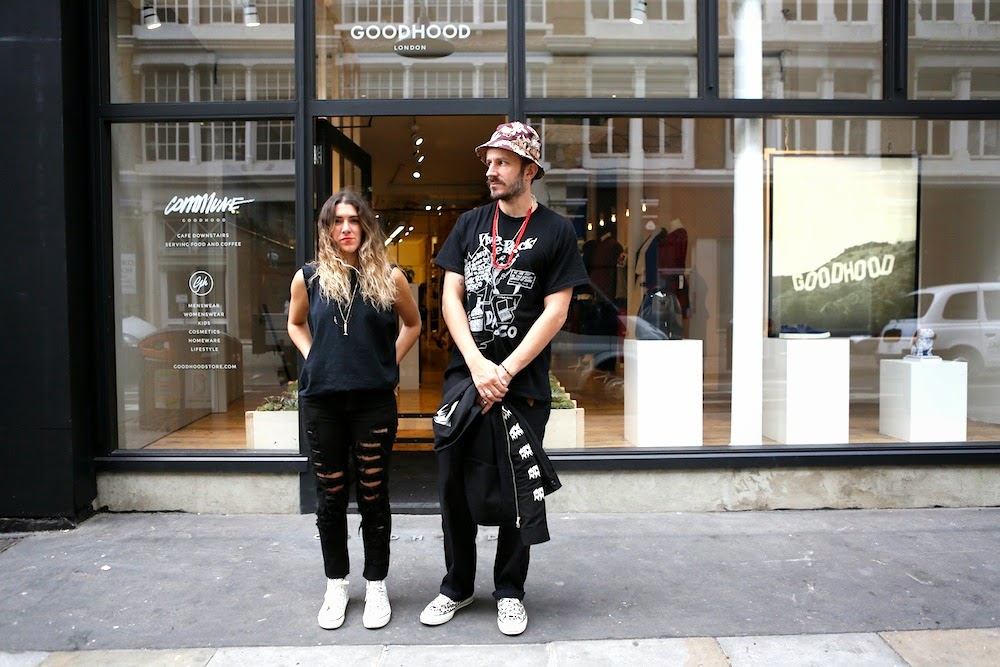 good hood _
SELECTED GOODS FOR THE INDEPENDENT MIND SINCE 2007
http://goodhoodstore.com/
https://www.facebook.com/thegoodhoodstore
Tovább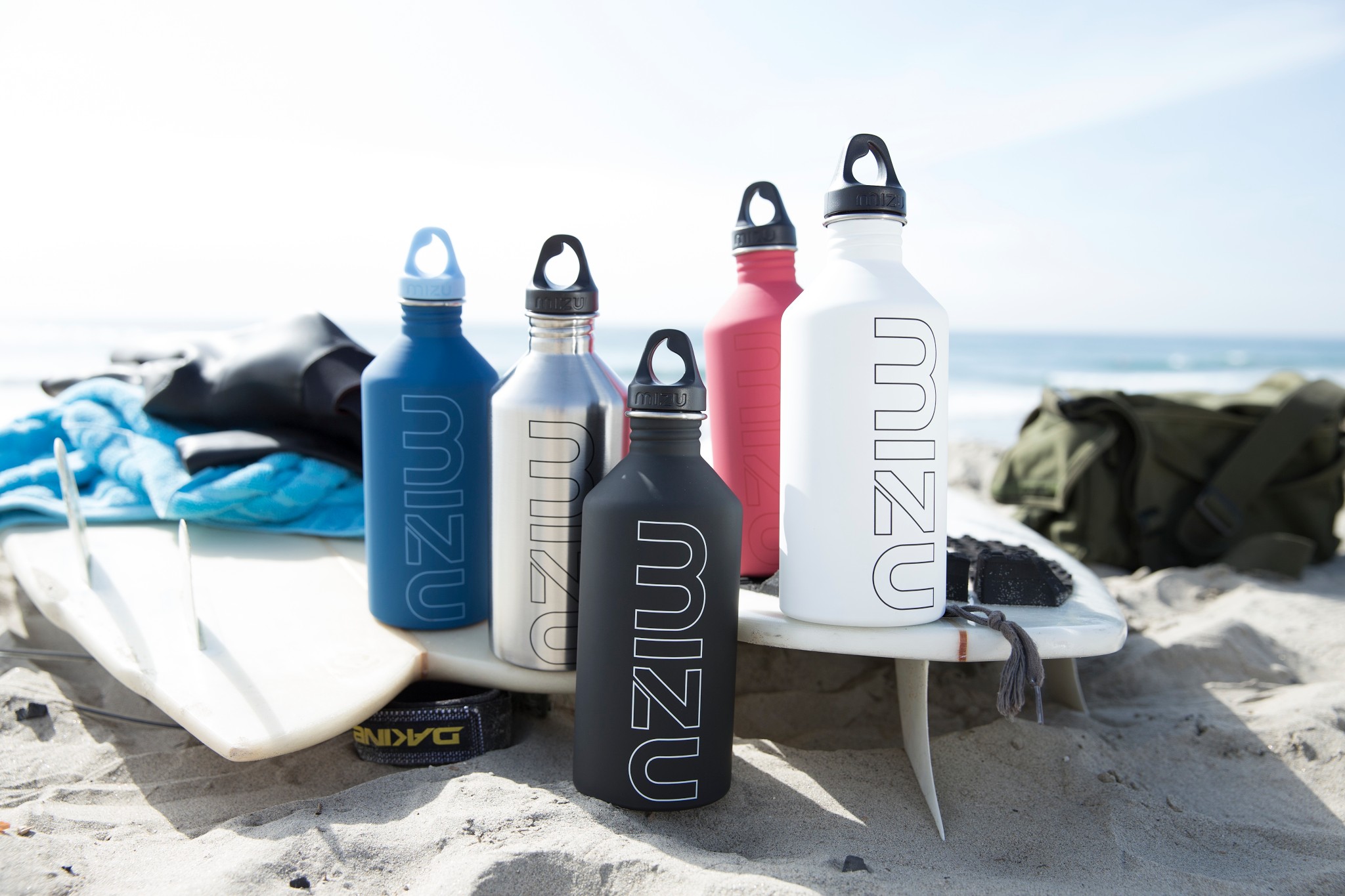 Tovább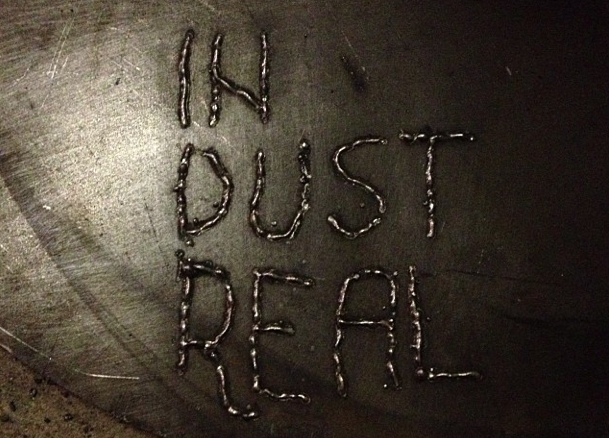 indust real _
metal // cutter // burner // crew
Bemutatjuk, ahogy a iparművészeti műhelyünkben naponta összegyűlünk és szórakoztatjuk magunkat és egymást kreatív ötleteinkkel. össze vissza faragjuk a fémet -fát, meg ilyesmit. mint egy közösségi maszturbálás kiegészítőkkel, úgy kell elképzelni.
https://www.facebook.com/industrealworkshop
Tovább
The ramp house project _
The ramp house is a project which tries to reconsider and redefine the living space. The client requested a "skatable habitat".
The result was a curved form interior, which set the whole house as well as the inhabitant's life, into motion. The 'skateboarding' element is adopted in every possible way. When the client asked me to design a home where she could be able to skate, I immediately eliminated the idea of just putting a mini ramp in the living room. For me, the challenge of this project was to make a living space where the ramp, the bowl and all the interpretations of those terms would actually become the building elements for this space. I wanted to make a 'ramp house' and not a 'house with a ramp'. So I started imagining a space where the straight line would become curved and the flat surface would become a ramp or a bowl. Playing with these forms and with the variable transitions which offer, my main goal was to create a functional open space where aspects of daily life would adopt ' the feeling of acceleration' which is basically one of the main characteristics of skateboarding. In that way, the whole space is in actual motion and somebody can flow from one space to the other, skating or walking.
Tovább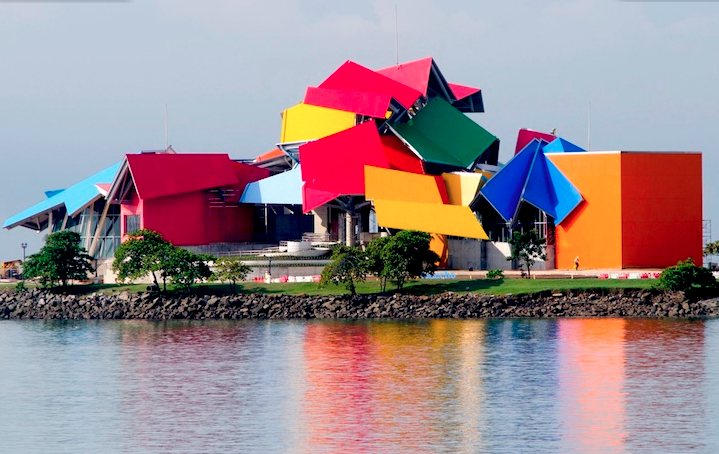 Frank Gehry's Origami-Like Biomuseo _
Frank Gehry's Origami-Like Biomuseo Opens in Panama City | Inhabitat – Sustainable Design Innovation, Eco Architecture, Green Building
http://inhabitat.com/frank-gehrys-origami-like-biomuseo-opens-in-panama-city/
Tovább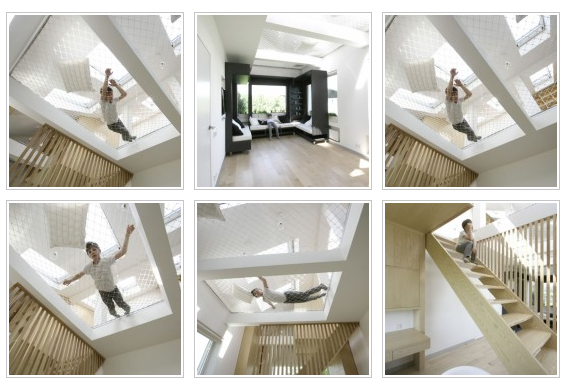 Ruetemple: Nursery _
In Russia, in a detached house, the architects of the studio Ruetemple have imagined dé the children's room of the family. Two dé floors, l & rsquo; living area and game hosts two hammocks g dé ants allowing children to hang over the void and a system & egrave; me modular furniture on wheels.
Living space, play and work, architects have created Ruetemple dé dé a friendly space for en & egrave, and re s & oelig; heart. On an area of ​​33 m & egrave; very square dé s, l & rsquo; space * is split dé in a work area and a play area at ground carriageway dé. e, the architects installed dé a system & egrave; modular furniture placed me dé on wheels. Three dé the dé ments that are positioning themselves to r dé meet the needs in all situations turning into m dé ridienne, bed or living room. A clever solution that d & rsquo; int dé grate many solutions in a small space. To complete dé ter space, fixed furniture has dé t & eacute; int dé gr dé & agrave directly; pi & egrave, to offer this many storage, a library & egrave, that and a desk. On the mezzanine is dé develops a dé amazing recreation area and games including the pr dé presence of two hammocks dimensions g é n é; stances.
Tovább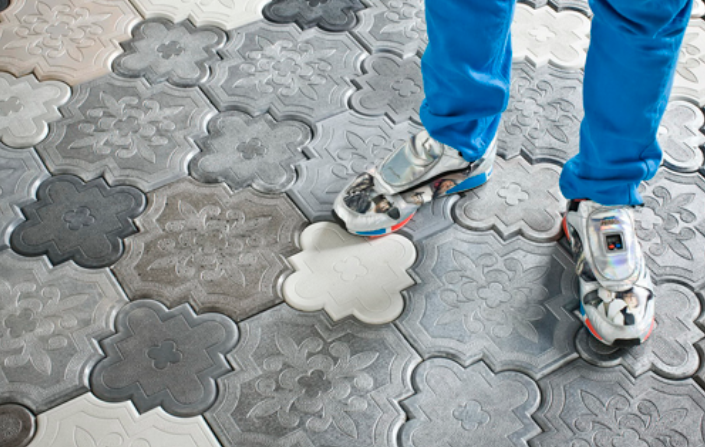 Ivanka _
IVANKA Studio and Concrete Factory is a Budapest headquartered firm founded by Katalin Ivanka and Andras Ivanka in 2003. Its endeavour is to create desire by envisaging distinctive designs and to execute them with the background of an organized technological drive. Their work is based on the versatile nature of CONCRETE – main material chosen for creative expression through discovering unexplored attributes.
The Ivankas are dreamers and doers living in the fabulous city of Budapest in the middle of Central Europe, where the 20-year old fragile democracy is now facing a most serious paradigm shift. Through their creations with concrete, their affinity for the material and a constant search for new technological solutions, their work speaks volumes about their country of origin, and also about their approach to design.
Since its inception, IVANKA Studio has made a name for adding a design perspective to what is otherwise widely viewed as an industrial material. It is famous for its unique wall panels, FLASTER Tiles, for its special technology of monolith exposed staircases, for the Jankovits-Ivanka Concrete Sound audiophile loudspeaker design and high end engineering. IVANKA made its successful Milan Design Week debut with SEEYOU Gravestone in 2009. Embracing a 21th century taboo subject they presented AFTERLIFESTYLE – universally speaking spiritual design that transcends life. After being received with enormous enthusiasm last year at 100%Design London 2010, IVANKA's FLASTER Tiles became an international success and were used in prestigious Liberty London's newly renovated Beauty Hall with commissions also underway for Wahaca, Ganapati restaurants and Geronimo Inns pubs.
Pairing up with two young Hungarian fashion designers, Katalin Ivanka invented a new textile based on the esthetic qualities of concrete, and created a second segment of the first FASHION 'GENESIS' Collection of Concrete wearables and accessories where real high performance concrete meets soft leather and textiles.
The IVANKA brand acts like a living organism that conceived and born, it enters relationships, has values, a unique identity and a personality. It loves to take risks and to improve based on both intuition and strategies.
2011 December IVANKA established its third company: IVANKA Factory Zrt. corporation. (Nearly ten years ago the two founders Andras and Katalin have started with IR-Comp BT. limited partnership, an already existing company taken over for the start of their brand new activity. 2011 January IVANKA Concrete KFT.,-an LTD. had also been founded for the division of the main export products.) Developing the small family business of husband and wife into a new professional corporate structure opened the door to investors and led to the opening of anAdvisory Board, a body of professionals from different fields of expertise to become involved in giving the Board meaningful assistance in its decisions and day-to-day life.
Tovább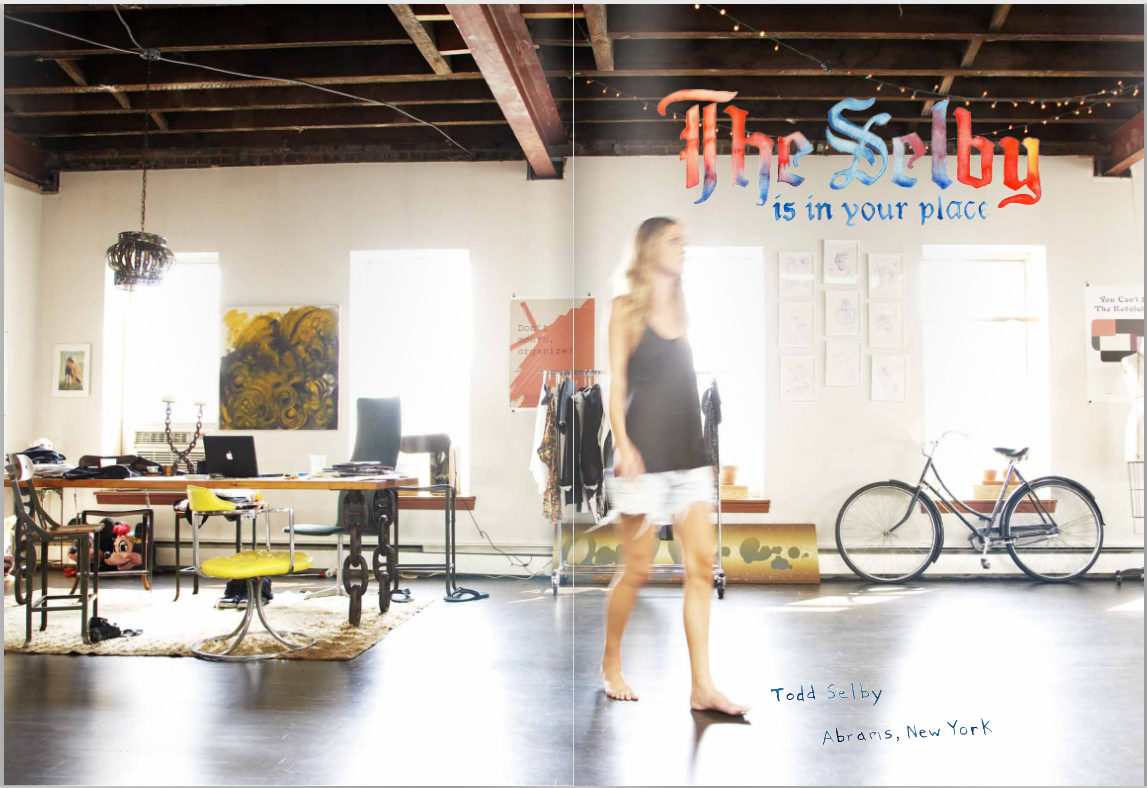 The Selby _
Todd Selby is a photographer, director, author and illustrator. His project, The Selby, offers an insider's view of creative individuals in their personal spaces with an artist's eye for detail. The Selby began in June 2008 as a website where Todd posted photo shoots he did of his friends in their homes. Requests quickly began coming in daily from viewers all over the world who wanted their homes to be featured on the site. The Selby's website became so influential — with up to 100,000 unique visitors daily—that within months, top companies from around the world began asking to collaborate.
These projects have included ad campaigns and collaborations with Louis Vuitton, American Express, FENDI, Nike, Microsoft, Sony, Airbnb, Hennessy, Ikea, eBay, Heineken and a solo show and pop up shop at colette. Todd also has a monthly home column in The Observer Magazine, a monthly fashion column in Le Monde's M Magazine and has frequently contributed to  Vogue, Architectural Digest France, Casa Brutus Japan and the New York Times T Magazine.
Todd's first book, The Selby is In Your Place (April 2010) focuses on creative people such as authors, musicians, artists and designers in their homes and the second called Edible Selby (October 2012) focuses on the kitchens, gardens, homes and restaurants of the most dynamic figures in the culinary world. The third book in 'The Selby' series,Fashionable Selby, was published in March 2014 and explores the kaleidoscopic world of fashion, featuring profiles of today's most interesting designers, stylists, haberdashers, models, shoemakers, and more. 
Before working on this project full time Todd worked as a translator and Tijuana tour guide to the International Brotherhood of Machinists, a researcher into the California strawberry industry, a Costa Rican cartographer, a consultant on political corruption to a Mexican Senator, an art director at a venture capital firm, an exotic flower wholesaler, a Japanese clothing designer, and a vermicomposting entrepreneur. Todd currently lives in New York City. His pastimes include going to the airport, eating four square meals a day, breaking his computers, and working on his tan.
Tovább