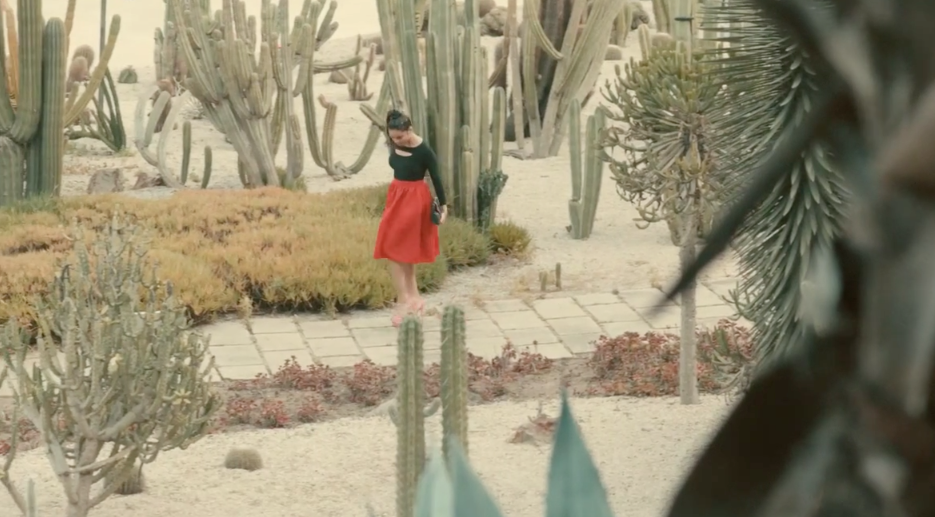 head over heels _
Head over heels / nowness
https://www.nowness.com/story/head-over-heels-twun-yvein-monq?utm_source=facebook&utm_medium=mobile&utm_campaign=share
Tovább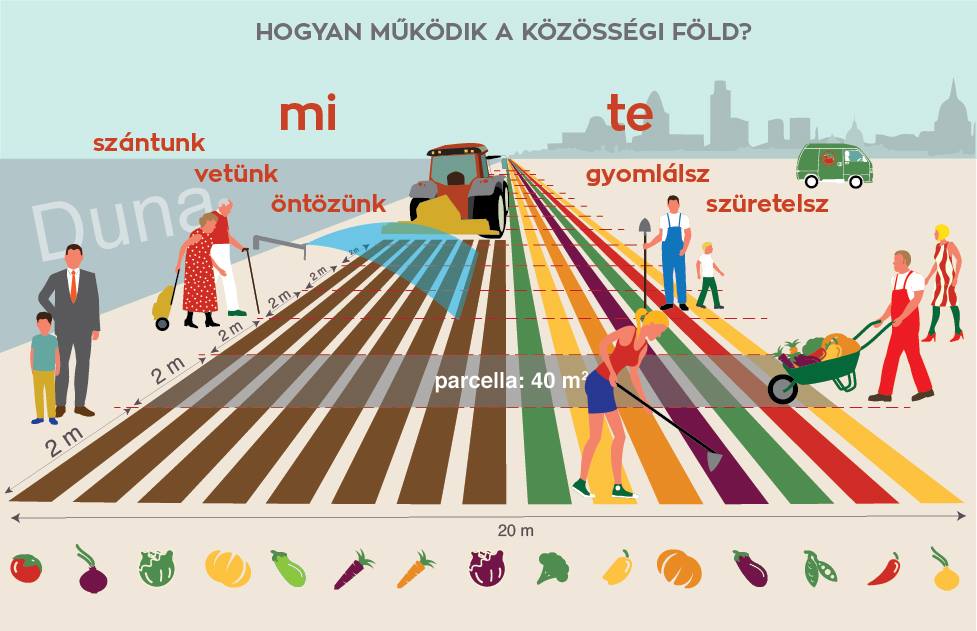 városi paradicsom _
Mi előkészítjük a földet, szántunk, vetünk, trágyázunk. Elültetjük a magokat és a palántákat, és egész szezon alatt gondoskodunk az öntözésről. Te gondozod a növényeket, gyomlálsz, és szüretelsz. A 40 m²-es bérelhető parcellák 4 fős családnak biztosítanak elegendő idényzöldséget májustól októberig.
http://varosiparadicsom.hu
Tovább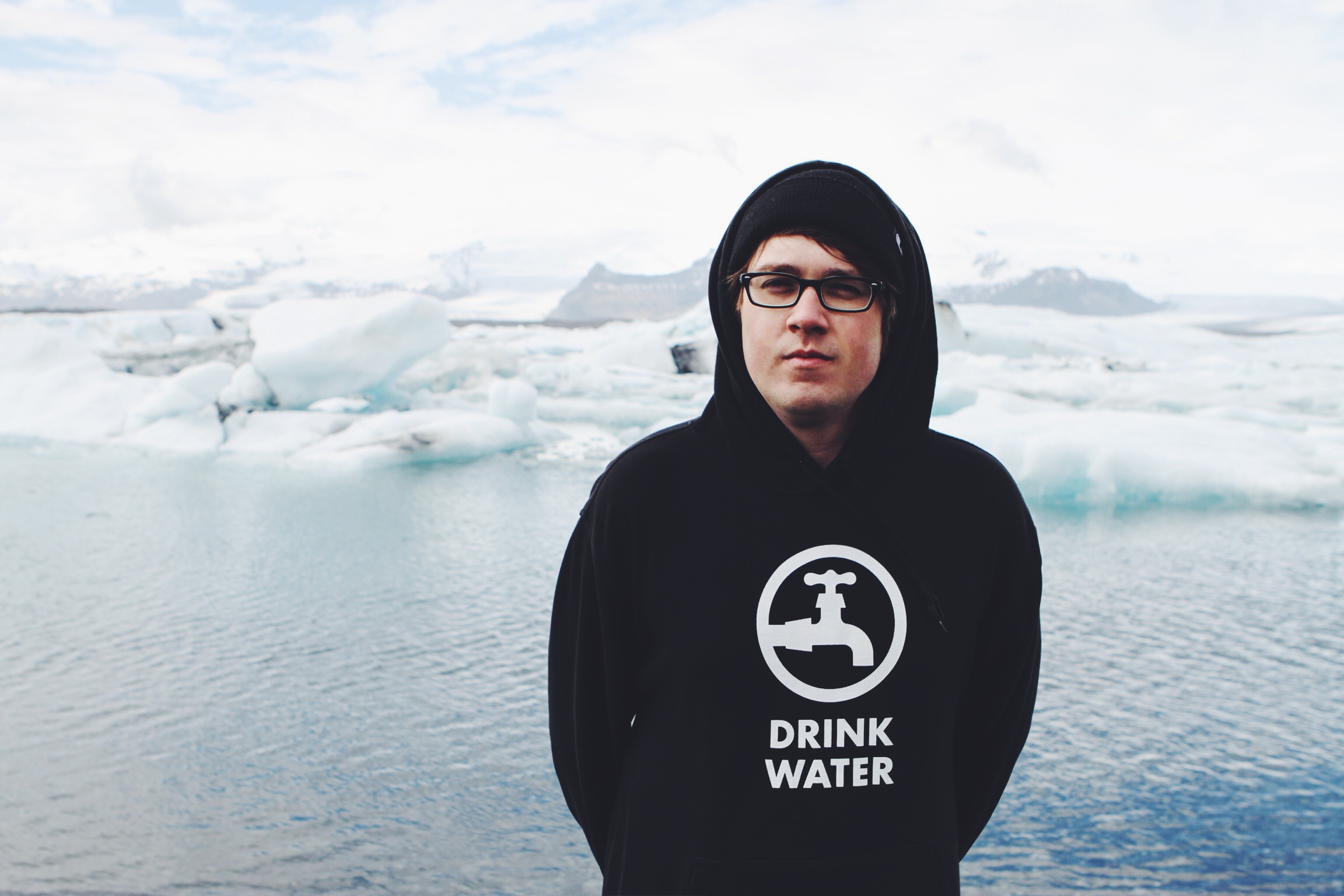 drink water _
Drink Water is an idea.
It came about as we watched the snowboard industry, and other similar industries, be bought up by energy drink brands peddling their products to kids. Oddly enough, nobody was really opposing them. We figured, as professional snowboarders with an opinion on the matter, we should try and use whatever influence we have, to protest. And for us the best protest is to promote something we do actually support.
We started writing Drink Water on our snowboards and screen-printing sweatshirts in a garage in 2011. As we gave the sweatshirts away to our friends, we learned a lot of other people shared the same thought and Drink Water grew into an initiative, a brand, a movement, and something way bigger than us.
http://www.wedrinkwater.com
Tovább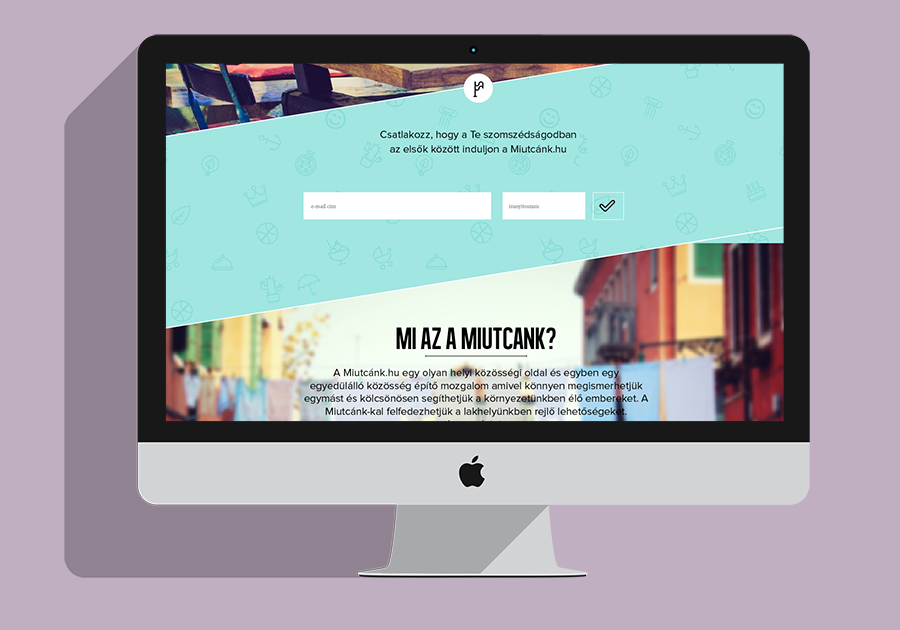 miutcánk _
A Miutcánk.hu egy olyan közösségi oldal és közösségépítő platform, amivel könnyedén megismerhetjük a környezetünkben élőket és felismerhetjük a jó szomszédságban rejlő lehetőségeket.
Tovább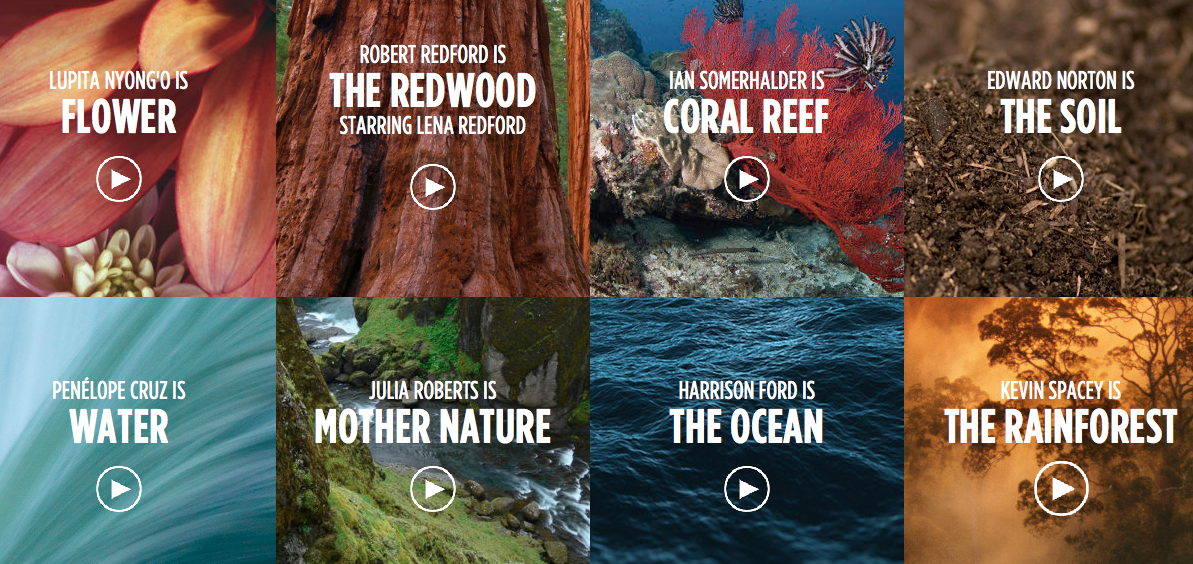 nature is speaking _
Our Humanifesto – Nature doesn't need people. People need nature.
http://natureisspeaking.org/home.html
Tovább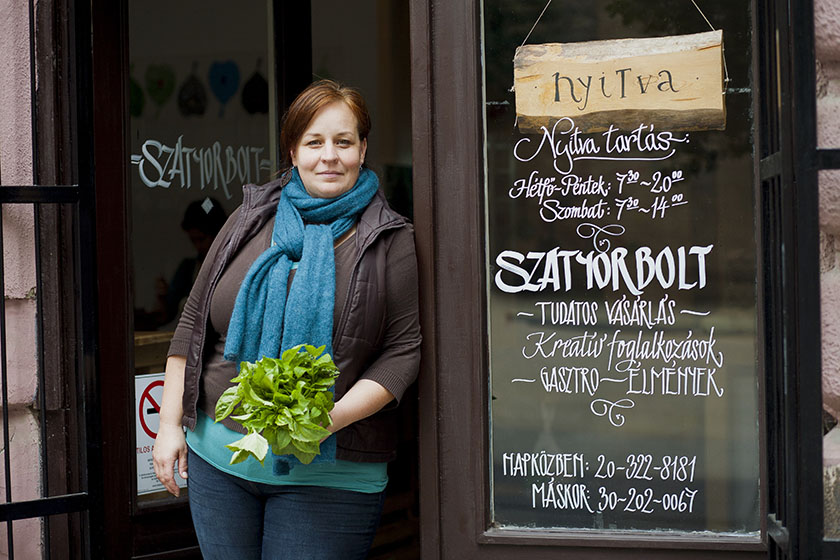 szatyorbolt _
Hosszú távon egy olyan vásárlási forma alakítsán dolgozunk, ahol a vásárló, a termelő és a szervező ugyanazt szeretné: egészséges, fenntartható életet, termelést és fogyasztást. Ahol elsősorban nem a pénz alapú nyereség növelése az irányadó, hanem az elégedett termelőkért, vásárlókért és nem utolsó sorban egy kevésbé terhelt környezetért teszünk. Mi nem azt szeretnénk, hogy a vásárlók minél többet fogyasszanak, vásároljanak, olyat is akár, ami felesleges, hanem épp annyit, amennyire szükségük van. Szeretnénk elérni, hogy aki a Szatyorból vásárol tisztában legyen azzal, hogy az adott a terméket ki és hogyan termelte meg és tudja, hogy mindenki, aki a magok elvetésétől a szatyor összerakásáig része a folyamatnak, szívesen csinálta azt és örömmel teszi, amit tesz a vásárlókért és saját magáért.
Tovább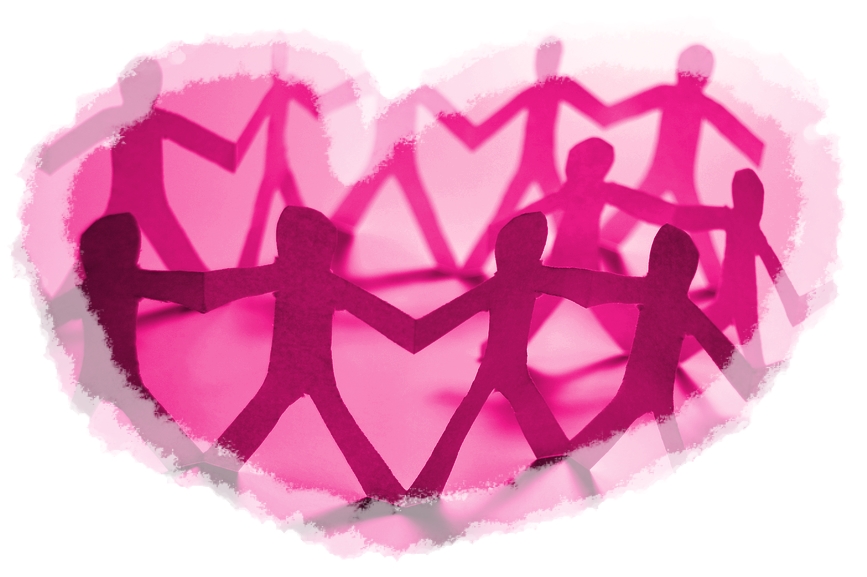 hangák _
Kezdeményezésünk célja, együtt lenni, környezettudatosabban létezni a hétköznapokban és másokat is erre biztatni. Tudtad, hogy a közösség nője mindig zöldebb?

Magyar bio, öko és környezetbarát gyártókkal összefogva közösségi vásárlás keretében juttatunk el zöldinfókat, termékeket egyre több családhoz. Eddig 50 nő hozott létre hangaközösséget szerte az országban, a lehető legegyszerűbben összekapcsolva így a termékeket a végfelhasználókkal. Minden egyes vásárlással a hangaközösség által megjelölt alapítvány, egyesület is támogatásban részesül. Eddigi ismereteink szerint ebben a formában ma Magyarországon nem működik közösségi vásárlás.
Tovább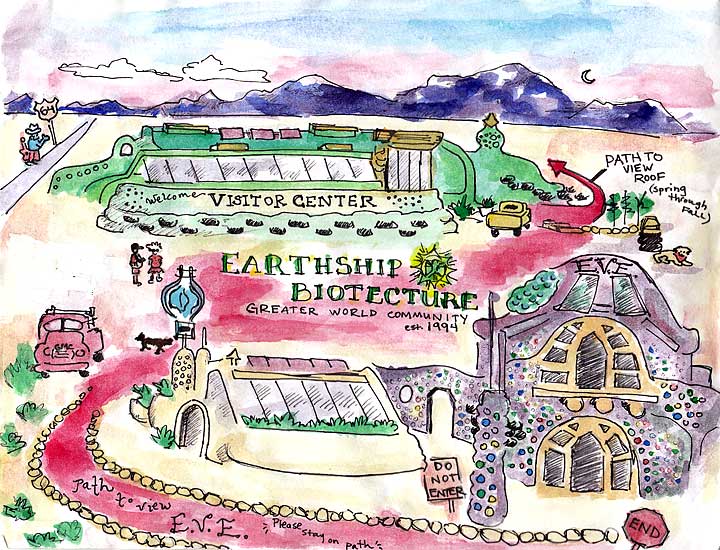 earthship biotecture _
". . . the Earthship is the epitome of sustainable design and construction.
No part of sustainable living has been ignored in this ingenious building."
Tovább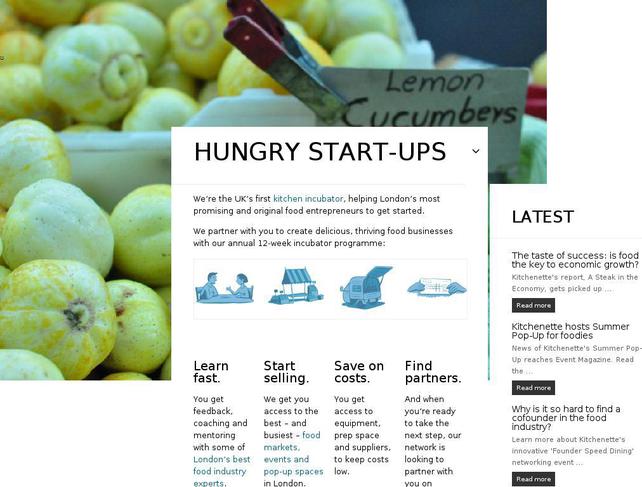 kitchenette _
We are a food start-up incubator. We provide talented food entrepreneurs with London's top mentors, great street food and pop-up residencies and access to investors to give their delicious and original new restaurants the best possible start.
http://www.wearekitchenette.com
Tovább
urban future lab _
The Urban Future Lab (UFL) is a marriage of the city's premiere clean and resilient tech incubator with a state-of-the-art exhibition space, and is dedicated to envisioning and realizing innovation in the cleantech sector, with a particular focus on energy, sustainable urban infrastructure, water, transportation, waste, air quality. Located on the top floor of 15 MetroTech in the Brooklyn Tech Triangle, the UFL will offer exhibitions, lectures, training sessions, meetings, and other events for an engaged audience of decision-makers and trade groups.
http://urbanfuturelab.com/#about
Tovább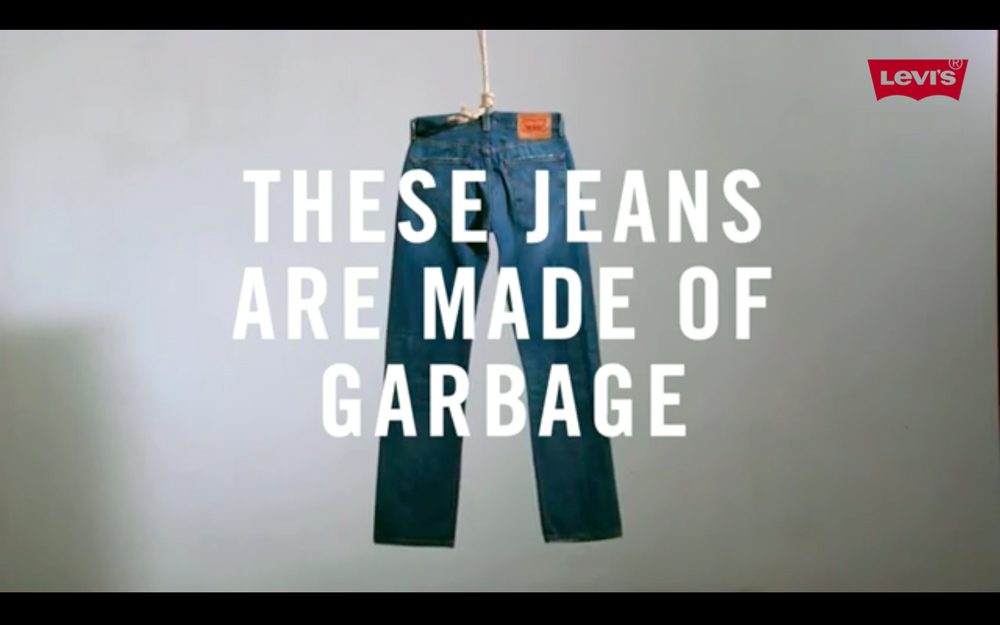 levi's waste less _
By reimagining the design process, this limited edition ecocycle X levi's 501 waste less jean is a result of our collective commitmentto making less impact of the planet. It's clothing you can feel good in and feel good about.
http://us.levi.com/shop/index.jsp?categoryId=19071316
Tovább
brooklyn grange _
Brooklyn Grange's farms include two rooftop vegetable farms, totaling 2.5 acres and producing over 50,000 lbs of organically-grown vegetables each year. We also operate New York City's largest apiary, with over 30 naturally-managed honey bee hives.
http://brooklyngrangefarm.com
Tovább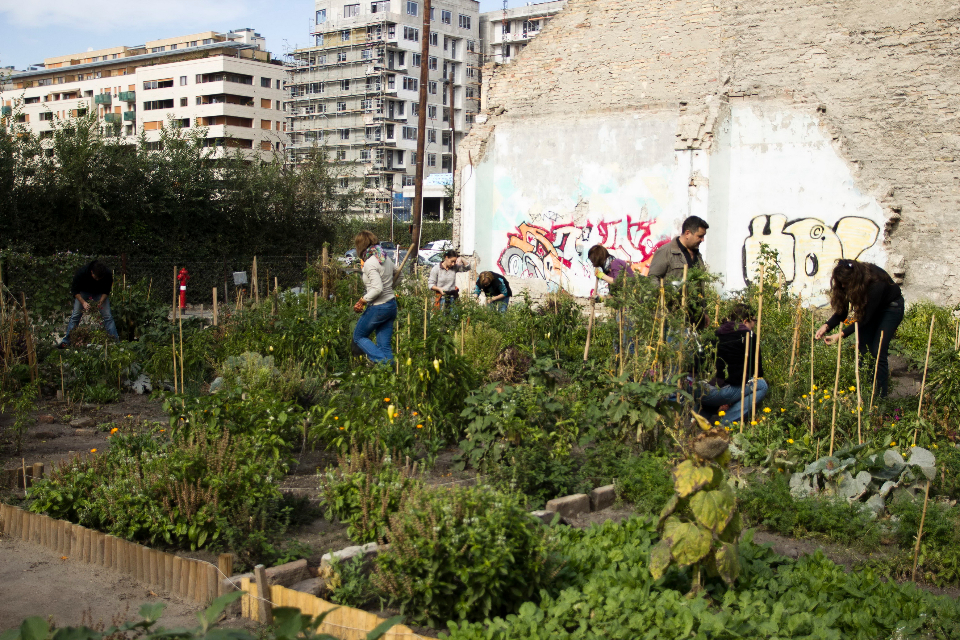 KÉK _
A KÉK – Kortárs Építészeti Központ 2010. óta foglalkozik a világszerte sok évtizedes hagyományra visszatekintő community gardening, valamint az egyre népszerűbb urban gardening magyarországi meghonosításával.
A városi kertészkedés különböző korú és hátterű embereket szervez közösségbe, akik a közös kertészkedés során elsajátított szemléletet az élet más területein is gyakorolják: környezettudatos, egymás munkáját megbecsülő lakói a városnak. A kertek közösségteremtő erejük és nevelő funkciójuk mellett friss zöldséggel, gyümölccsel, fűszernövénnyel látják el az őket gondozó városlakókat.
A KÉK célja, hogy mintakertek kialakításával, és átfogó tudástár létrehozásával segítse a városi kertészkedés önszerveződő mozgalommá fejlődését.
http://kozossegikertek.hu
Tovább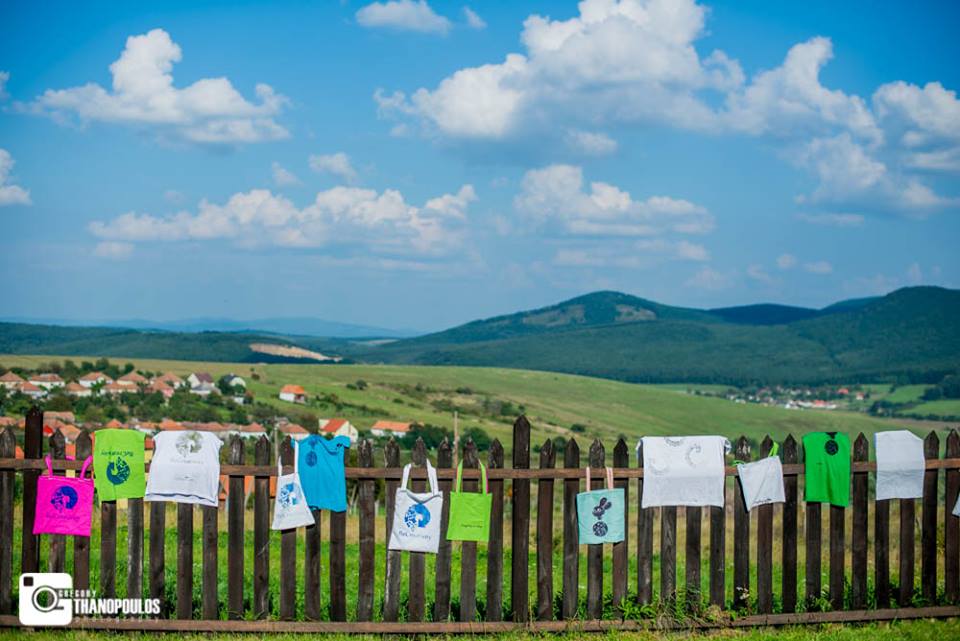 recreativity social enterprise _
ReCreativity is a social enterprise & we are a group of young people who are not only talking about recycling, we DO recycle! http://recreativityforyou.tumblr.com/
A ReCreativity napjaink sokat emlegetett témáit, a környezet védelmét és a fenntarthatóságot fogalmazza meg. Küldetésünk, hogy könnyen elkészíthető tárgyakon keresztül juttassuk el az emberekhez a kreatív újrahasznosítás gondolatát és gyakorlatát.
———————————————————————————————-
The aim of Re:Creativity is to put enviroment and sustanibility in a shape where people can understand and connect to their daily life. These concepts – such as sustanibility or enviromental changes – are part of our life and gets more and more attention but many time people – particulary kids – do not know what to do with it.
http://www.recreativity.net/
https://www.facebook.com/recreativityforyou
ReCreativity is a social enterprise that provides programs with the tool of creative recycling, in
order that participants build creative solutions in their everyday life and in the mean time inquire
environmental awareness.
Tovább
házikó projekt _
Finom legyen, saját legyen, lenyomozható legyen. A kistermelőtől a fogyasztóig minden összetevő útját dokumentálják a Házikó elnevezésű újszerű élelemiszer-feldolgozó üzemben. A cél a fenntartható vidékfejlesztés, és sok boldog zabálás.
norwegian motorbike & snowboard trip _
In June professional snowboarders Aimee Fuller, Cheryl Maas and Sarka Pančochová came together on an adventure through Norway to the mountains of Folegfonna on Motorbikes to combine passions, biking and snowboarding. A unique crew, the open road and summer snowboarding. An attempt at surfing, with not the best waves! skateboarding, fires and camping.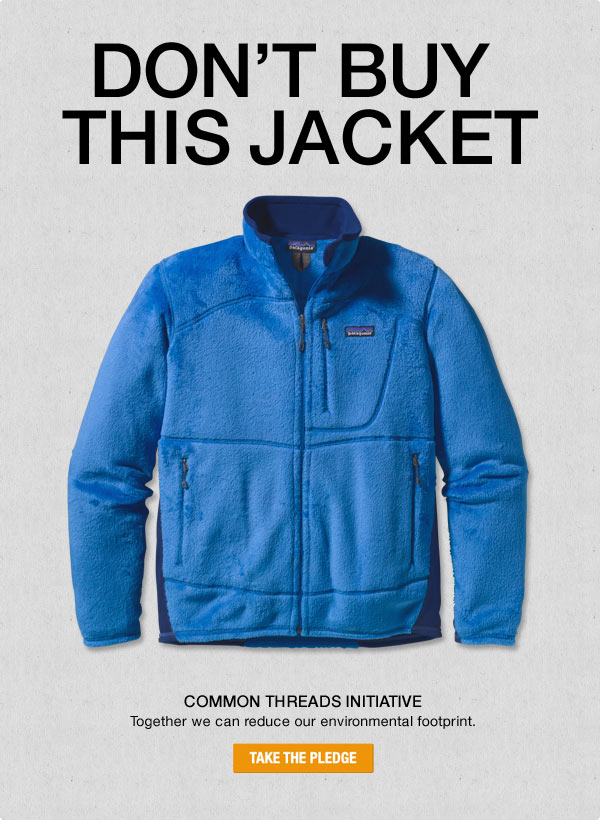 patagonia don't buy campaign _
Patagonia, Inc. is a Ventura, California-based clothing company, focusing mainly with high-end outdoor clothing. The company is a member of several environmental movements and is a certified B-Corporation, meaning the company is beholden to public-benefit concerns (in this case environmental) alongside its profit motive. It was founded by Yvon Chouinard in 1973.
The logo is the skyline of Cerro Fitzroy looking west in Patagonia.
http://www.patagonia.com/email/11/112811.html
http://www.patagonia.com/eu/enHU/environmentalism
Tovább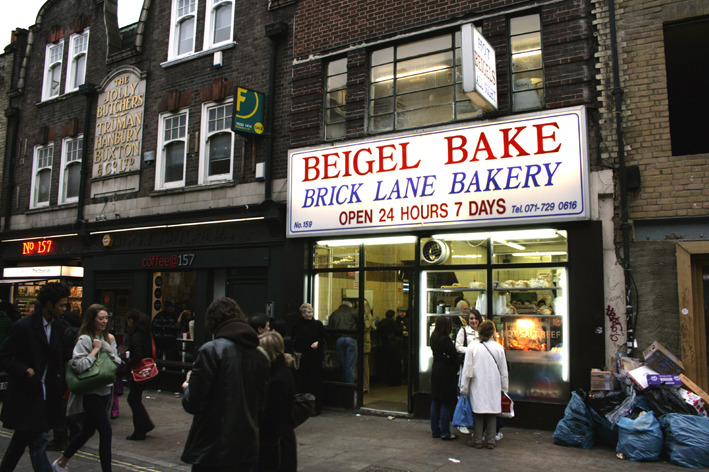 beigel shop london _
Beigel Bake is a 24-hour bakery on Brick Lane, in London, England. It's menu is focused on bagels (which it spells beigels), baked in the traditional Jewish style with fillings such as hot salt beef with mustard, chopped herring, and cream cheese and salmon. It also serves pastries and sweets such as Danish rolls, apple strudel, Eccles cakes and cheesecake, as well as white, rye and black bread. Beigel Bake is the oldest bagel shop in London, and produces 7,000 bagels every day.
The restaurant was rated three stars by Time Out London magazine in 2010 (five stars by the magazine's online users). It was also featured as a location in the photographic pictorial Life in the East End by London-based cabaret duo EastEnd Cabaret.
a film about coffee _
"Hands down the most informative, stylish, and compassionate motion picture to be made about our favorite beverage to date." ~Sarah Allen / Barista Magazine
A Film About Coffee is a love letter to, and meditation on, specialty coffee. It examines what it takes, and what it means, for coffee to be defined as "specialty." The film whisks audiences on a trip around the world, from farms in Honduras and Rwanda to coffee shops in Tokyo, Portland, Seattle, San Francisco and New York. Through the eyes and experiences of farmers and baristas, the film offers a unique overview of all the elements—the processes, preferences and preparations; traditions old and new—that come together to create the best cups. This is a film that bridges gaps both intellectual and geographical, evoking flavor and pleasure, and providing both as well.
Tovább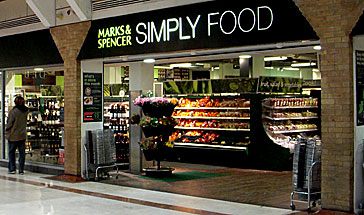 simply food _
Non-GM and nanotechnology
M&S Food is not made with genetically modified ingredients nor the use of nanotechnology. Integrity is at the heart of our business and having closely monitored non-GM certified raw materials entering our animal feed supply chains it became apparent that maintaining a non-GM animal feed policy was becoming increasingly difficult, due to complexities of segregation through the shipping process. As a result, and to ensure our customers were never misled, we changed our requirement in April 2013 to no longer stipulate non-GM animal feeds.
Chlöe Howl _
Chlöe Howl (born 4 March 1995) is a British singer-songwriter. She will release her debut studio album, Chlöe Howl, in 2015 through Sony Music and Columbia. She was nominated for the BBC Sound of 2014.
https://www.facebook.com/chloehowlofficial
Tovább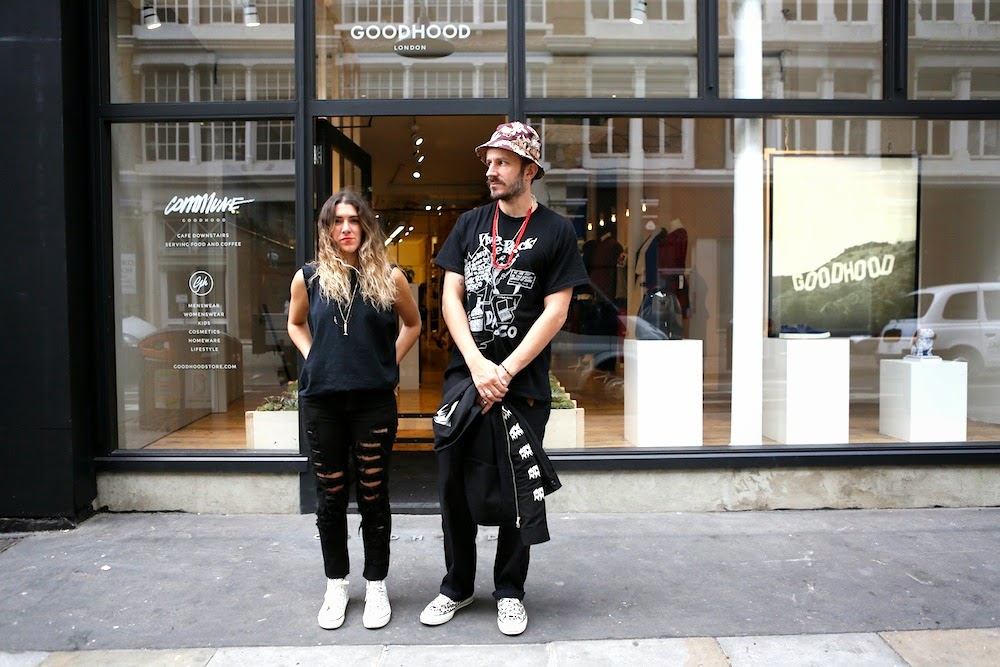 good hood _
SELECTED GOODS FOR THE INDEPENDENT MIND SINCE 2007
http://goodhoodstore.com/
https://www.facebook.com/thegoodhoodstore
Tovább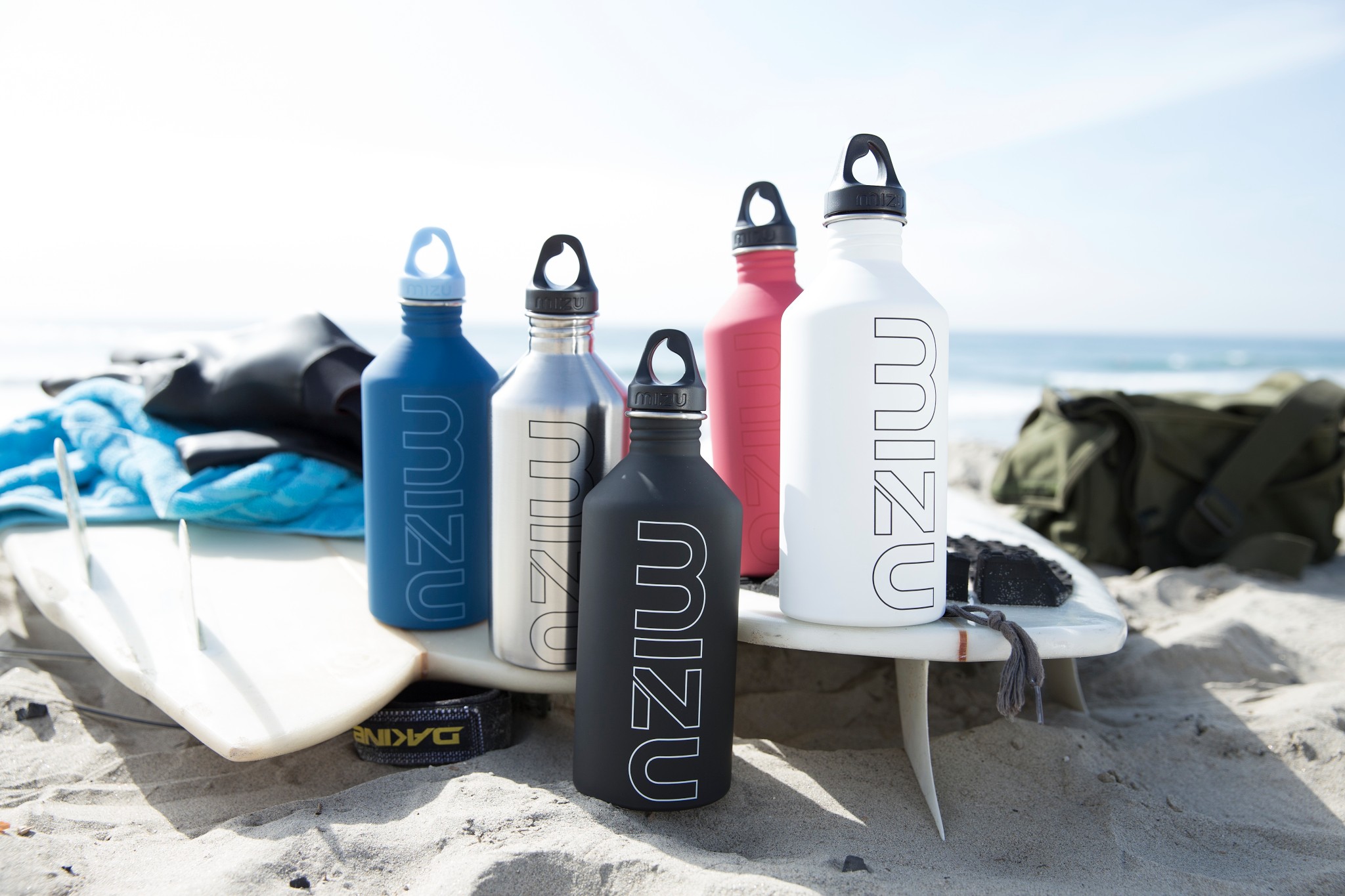 Tovább
Honda Type R _
Kreatív concept number 1!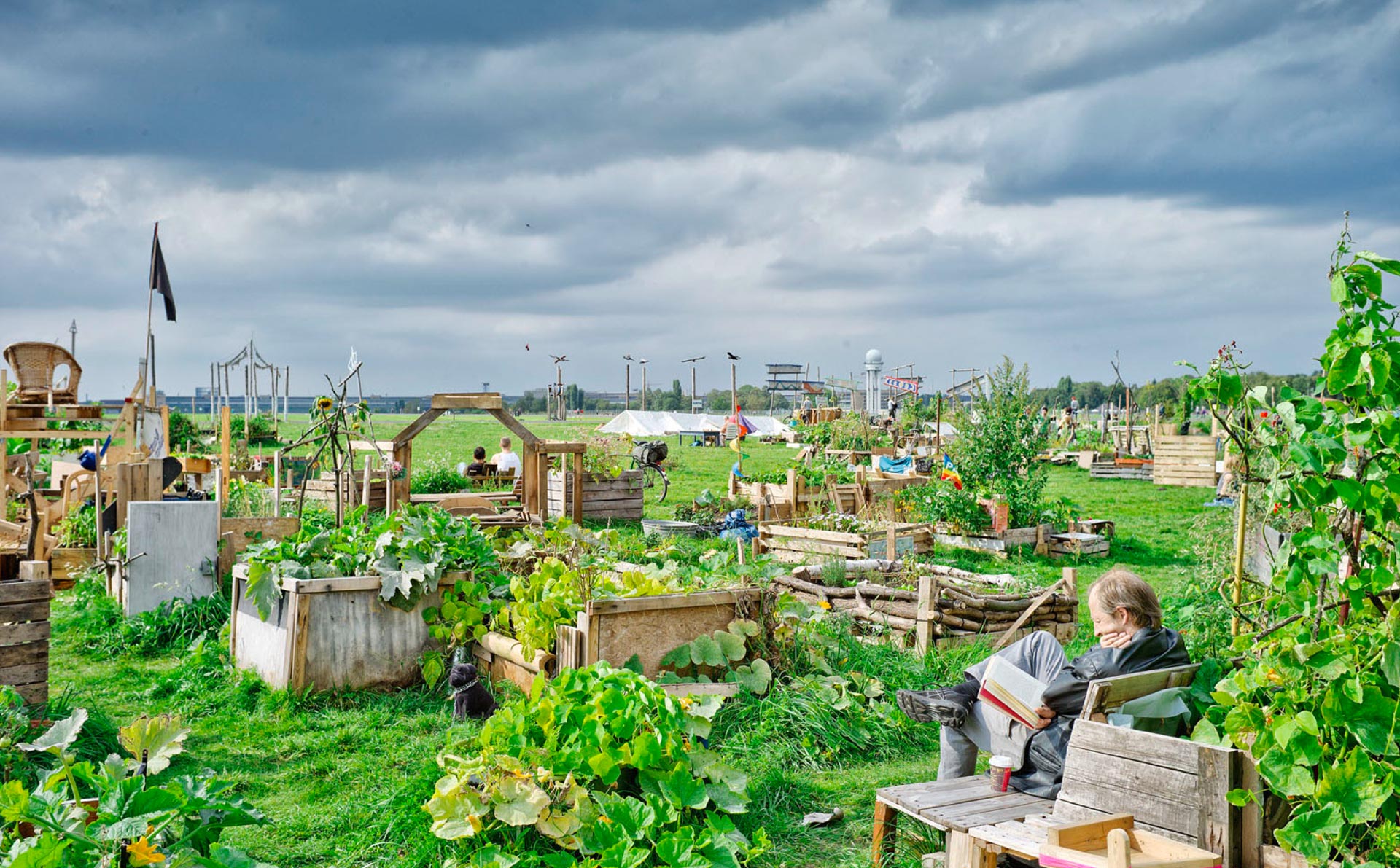 berlin tempelhof gardens _
355hectare green space in the center of Berlin – that was once a city's main airport. Now on summer days the vast runways scattered with skateboarders, the airfield crammed with family barbecues and the air dotted with kites rather than place.
http://www.uncubemagazine.com/sixcms/detail.php?id=12467995&articleid=art-1396015908455-ac08931f-a5c6-4bb7-a245-e0f20d9a8bac#!/page13
Tovább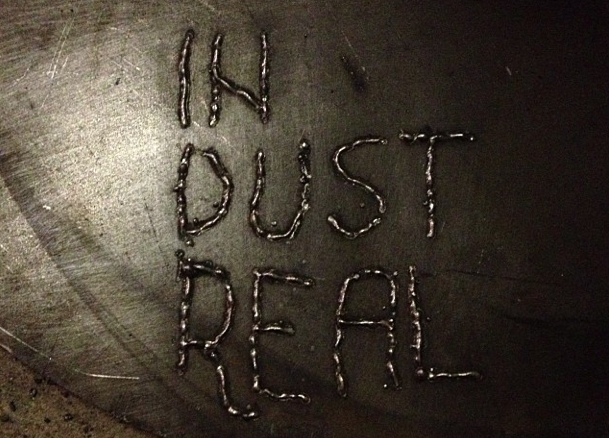 indust real _
metal // cutter // burner // crew
Bemutatjuk, ahogy a iparművészeti műhelyünkben naponta összegyűlünk és szórakoztatjuk magunkat és egymást kreatív ötleteinkkel. össze vissza faragjuk a fémet -fát, meg ilyesmit. mint egy közösségi maszturbálás kiegészítőkkel, úgy kell elképzelni.
https://www.facebook.com/industrealworkshop
Tovább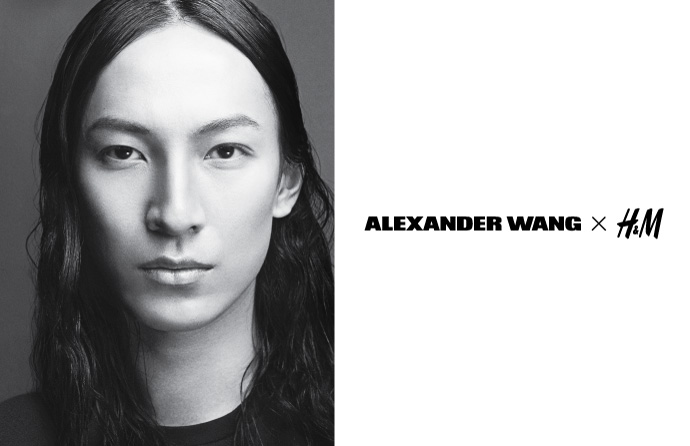 h&m x alexander wang _
As an impressive short film celebrating the collaboration is released, we round up everything we know about Alexander Wang's highly-anticipated collection for H&M so far. – style.com
http://fashion.telegraph.co.uk/article/TMG11096347/Everything-we-know-about-Alexander-Wang-for-HandM-so-far.html
Tovább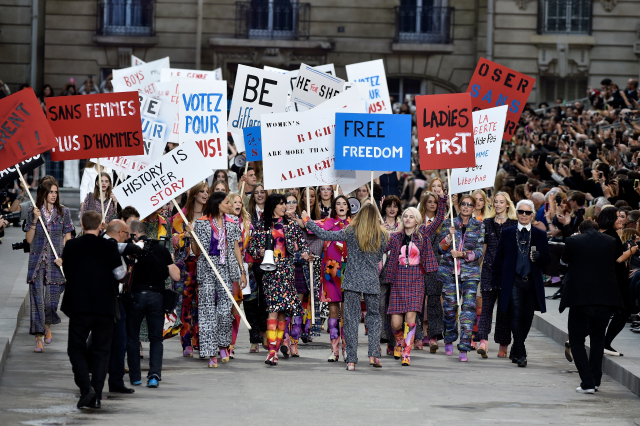 chanel revolution _
Models turned freedom fighters with protest signs reading 'Ladies First' and 'Feminist But Feminine'
http://www.dazeddigital.com/fashion/article/22002/1/karl-lagerfeld-stages-a-feminist-revolution-at-chanel-ss15
Tovább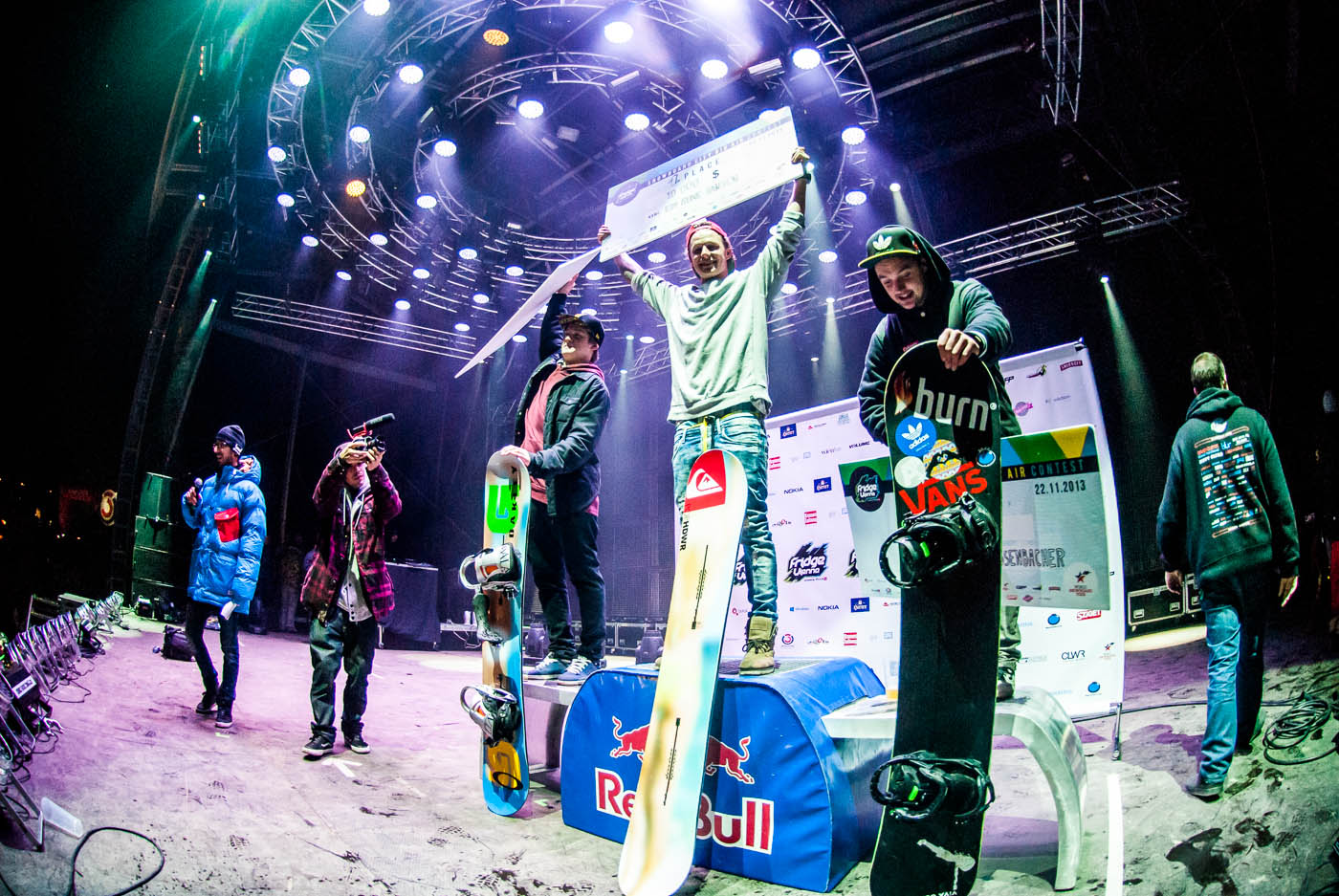 fridge vienna _
City big air jump contest @ Bécs // gold level freeski – international level TTR
http://fridge-vienna.at/contest/
Tovább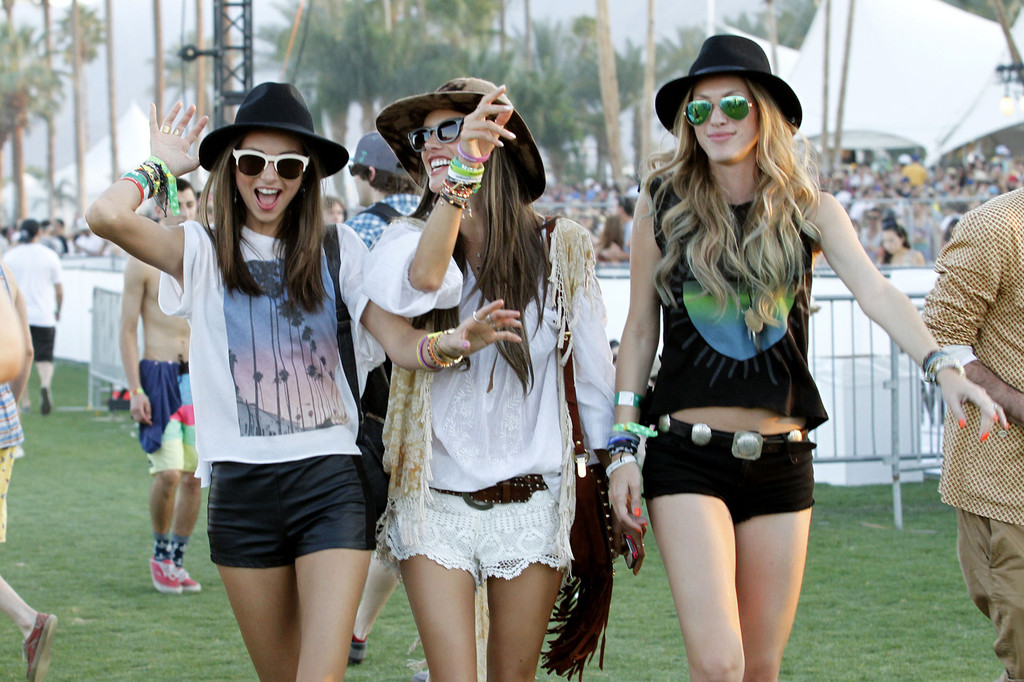 coachella festival _
coachella valley – music and arts festival – California (US)
http://www.coachella.com/festival-info/
Tovább
The ramp house project _
The ramp house is a project which tries to reconsider and redefine the living space. The client requested a "skatable habitat".
The result was a curved form interior, which set the whole house as well as the inhabitant's life, into motion. The 'skateboarding' element is adopted in every possible way. When the client asked me to design a home where she could be able to skate, I immediately eliminated the idea of just putting a mini ramp in the living room. For me, the challenge of this project was to make a living space where the ramp, the bowl and all the interpretations of those terms would actually become the building elements for this space. I wanted to make a 'ramp house' and not a 'house with a ramp'. So I started imagining a space where the straight line would become curved and the flat surface would become a ramp or a bowl. Playing with these forms and with the variable transitions which offer, my main goal was to create a functional open space where aspects of daily life would adopt ' the feeling of acceleration' which is basically one of the main characteristics of skateboarding. In that way, the whole space is in actual motion and somebody can flow from one space to the other, skating or walking.
Tovább
nightdrive party _
/NIGHTDRI▽E TWICE A MONTH FOR YOUR HEADNODDING PLEASURE, REGULAR PLAYER'S: NAKEDKOOL, ZOVEK, EIRIK, HEADSHOTBOYZ/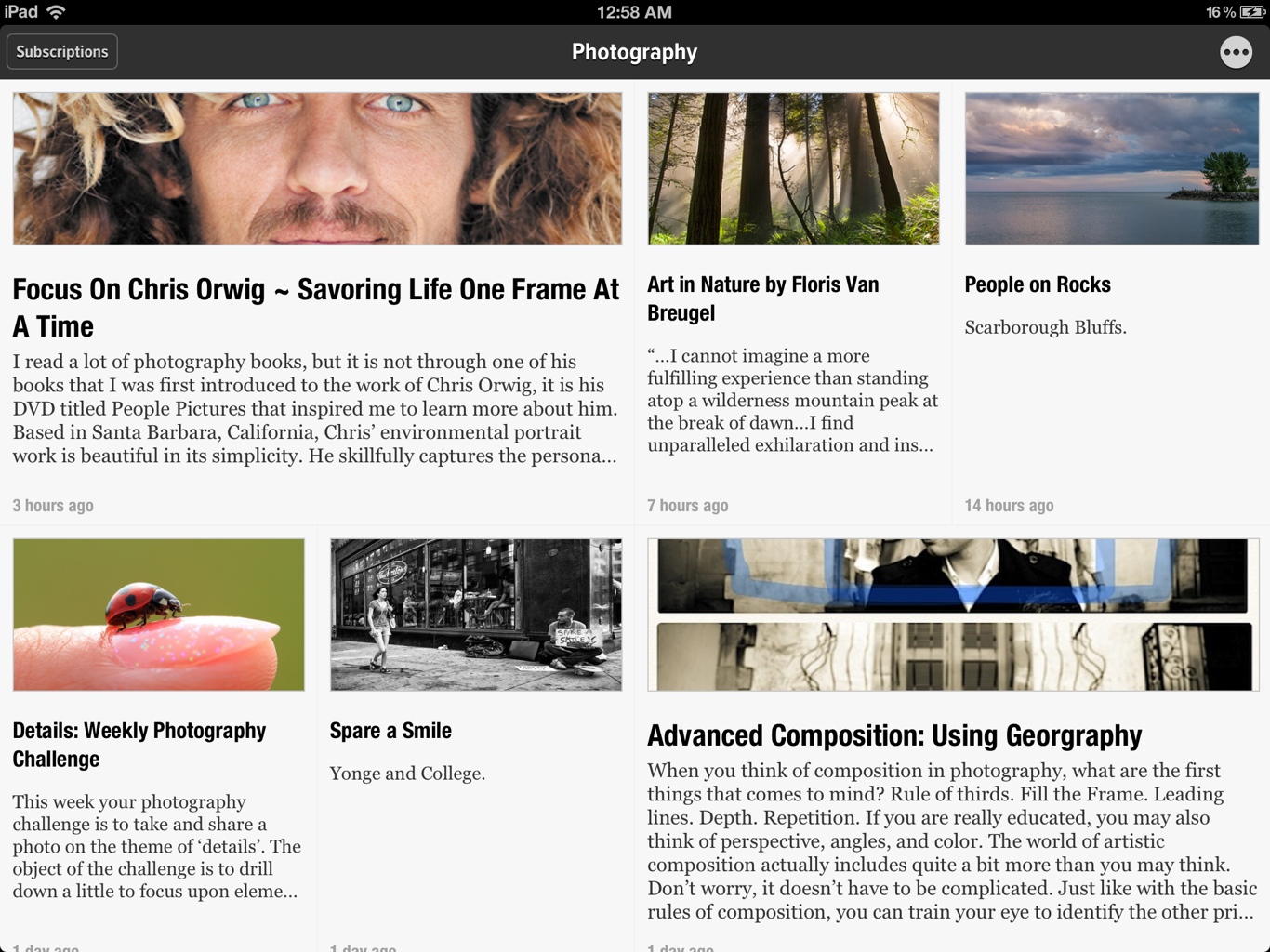 Newsify _
Follow websites and blogs, on the go.
Read and share your favorite websites and blogs on your iPhone, iPod touch or iPad with an amazing newspaper-like layout.
FEATURES
Sync with Feedly or use without an account and sync with iCloud
Newspaper-like article list and traditional table list available
Background syncing with notifications (requires iOS 7)
Offline reading including image caching
Night mode (enable in settings)
Article search (pull down subscription list for search bar)
Multiple accounts
Full screen article reading (tap text to toggle)
Full screen original web page browser (two finger tap to toggle)
Pull to move between articles
Pull to refresh article list
Show only unread subscriptions and folders or all
Show all articles or just unread
Sort by newest or oldest first
Mark previous & all as read
Landscape view
Fully customizable sync
Automatically sync on start
Share articles with many popular services: Facebook, Twitter, Google+, Delicious, Evernote, Instapaper, LinkedIn, Pinboard, Pinterest, Pocket, Readability and Tumblr
Email articles or links from the app, copy links or open the original web page in the app or in Safari
Tovább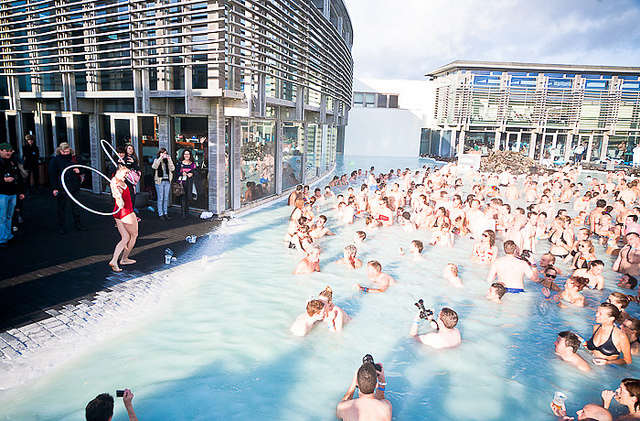 airwaves festival _
It's 4 a.m. You've been to five cool clubs, seen ten great bands, made fifteen new friends and fallen in love twenty times. You're tired. You're wired. You're ready to find a bed. You're ready to find the after-party. You can't believe you're here. You're already making plans to come back next year. And guess what? It's still Day One.
Since the first edition was held in 1999 (in an airplane hangar), Iceland Airwaves has become one of the premier annual showcases for new music – Icelandic and otherwise – in the world. It's made a heap of friends and won many fans along the way, and been lavished with praise pretty much everywhere they write about music. Example: Rolling Stone magazine called it "The hippest long weekend on the annual music-festival calendar."
Some of the world's most exciting artists have performed there, too. The Shins, The Rapture, TV On The Radio, Florence and the Machine, Klaxons, Hot Chip, Flaming Lips, Wolf Parade, Bloc Party and Fatboy Slim have made the short hop from Europe or North America to share the stages with Iceland's finest talents, including bands such as Björk, Sigur Rós, FM Belfast, GusGus, múm, Of Monsters and Men and Seabear, to name but a few. And when the live bands have done their thing, top DJs from all over the world spin across the city until the crack of dawn.
But there's more to Airwaves than music. Reykjavík is quite possibly the perfect festival city – small enough to be welcoming, sophisticated enough to offer cultural, historical and nightlife diversions to rival cities ten times its size. Maybe twenty. Who knows? And it's surrounded by some of the most unique and astonishing natural beauty you're ever likely to see (this is a grand statement, but you should just see it).
Roll out of bed, hose the party remains out of your hair and hop on a bus. Before you can remember what you did the night before, you're looking at geysers, waterfalls, lava fields – all the best that a volcanic island has to offer, including the world-famous Blue Lagoon, favorite soaking spot of the international hung-over glitterati. Mmm! You can really taste the hipster!
With inclusive package tours from major international gateways starting at less than you might expect to pay for airfare alone, getting neck deep in one of the hottest, coolest music festivals anywhere is maybe just a little too easy. Poke around the site, sign up for email updates, check the prices from your neck of the woods, and read about what's in store for 2014. Then come and join the party.
Welcome to Iceland. Welcome to Iceland Airwaves!
Tovább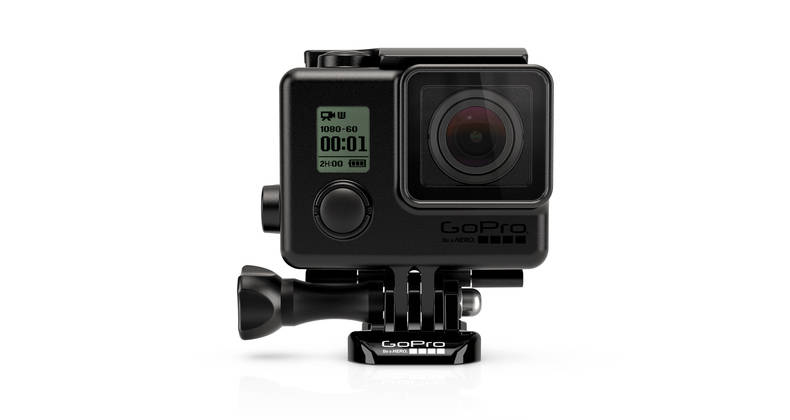 gopro hero 4 _
High-definition personal cameras, often used in extreme action video photography. They are compact, lightweight, rugged, and are wearable or mountable on vehicles. The cameras capture still photos or video in HD through a wide-angle lens, and can be configured to work automatically with minimum intervention, or remotely controlled.
HERO4
In September 2014 GoPro announced the HERO4, available in Black Edition and Silver Edition, which replace their respective Hero3+ generation predecessors. The Hero, a budget camera, was also announced.
The HERO4 Black Edition still has a 12mp CMOS and a f/2.8 fixed maximum aperture. It adds Bluetooth connectivity, and a new processor claimed by GoPro to be twice as fast as that of the HERO3+ Black Edition, doubling the frame rates in most resolutions. The HERO4 Black Edition can record 4K video at a frame rate of 24, 25 and 30 fps. In Superview mode, 4k is only possible at 25 fps. Many other rates and resolutions are available. The Hero4 Black Edition still shoots stills at a maximum of 12MP with a maximum burst rate of 30 fps. With Wi-Fi disabled at 4k/30 the Hero4 Black Edition battery life is claimed by GoPro to be 65 minutes, increasing to a maximum of 1h 50′ at 720p/120. The HERO4 Black battery is rated at 3.8v, 1160mAh, 4.4Wh in a different form factor than its predecessors. Initial side-by-side comparisons of HERO3+ and HERO4 Black edition video results suggest that the newer model has more detail at long range, and similar performance at close range.
The Hero4 Silver Edition is basically a Hero3+ Black with the addition of a touch screen, the first GoPro with this. The HERO4 Silver supports Wi-Fi and also includes Bluetooth as in the HERO4 Black.
The Hero4 models maintains the H.264 video codec of previous versions and MP4 file formats. GoPro claims the mono microphone in both the Black and Silver Editions have twice the dynamic range of the Hero3+, and that the HERO4 Black and Silver Editions have improved low light performance.
The GoPro HERO was released at the same time as the HERO4, with a 5MP still camera and the same video resolutions as the HERO3 White Edition, carried over from the HD HERO model of 2010.
Tovább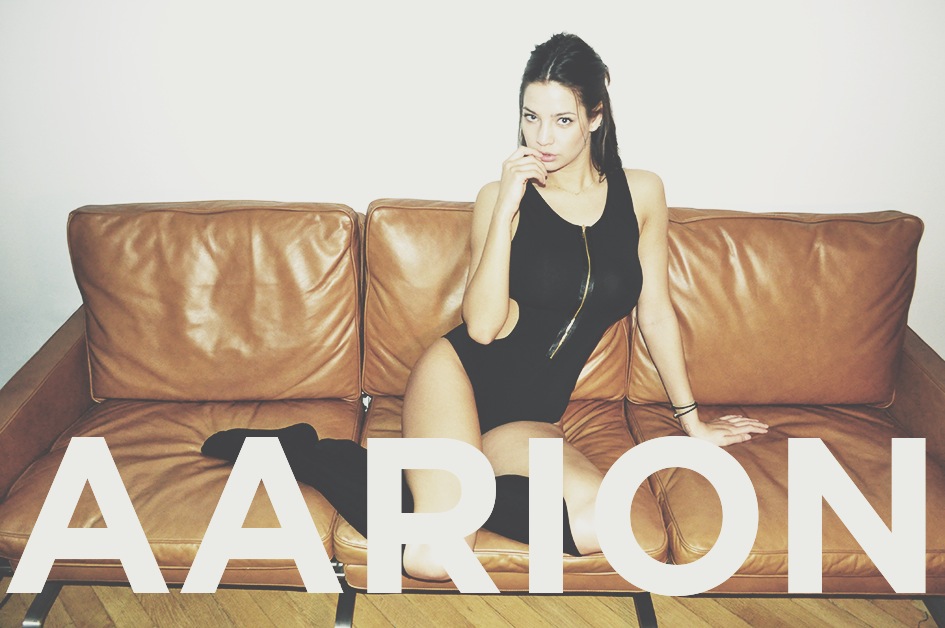 aarion clothing _
Az Aarion Clothing egy 2010 végén jött ötletből, szűk évvel később megvalósult póló-projekt. Három budapesti fiatal úgy érezte, hogy érdemes továbblépni a spanyolok uralta textilkartellen, és megmozgatni az arra fogékony, a korral haladó és a férfi divat kereteit szűknek érzőket. Az exluzivitás érdekében minden tervezett modell, újranyomás nélkül 20-30 példányszámra limitált mennyiségben jelenik meg. A pólókon túllépve hamarosan teljes kollekciót felvonultató vállalkozás célja olyan hordható termékek bemutatása, amelyekben egyszerre jelennek meg a letisztult formák és az éjszaka mocska. Budapestről, kézzel.
Tovább
Uffalo steez – wassap _
A magyar hiphop színtérben jól ismert Vanis és Yvein Monq elektronikus zenei producer alkotja az újonnan alakult Uffalo Steez párost, akiknek most elkészült az első klipjük. A Wassup videóját az a Horváth Viktor rendezte.
A juke és footwork műfajnevekkel körbehatárolható dalhoz egy viszonylag egyszerű, mégis sokak számára ismerős témát választottak: a félresikerült műmájer lepacsizásokat. Biztos mindenki ismeri azt a kifejezetten kellemetlen érzést, amikor a túl lelkes sokadik ismerős egy sima kézfogás helyett valami egészen más pózban kezdi el mozgatni a karját üdvözlésképpen, aminek általában csak valami kínos bénázás lesz az eredménye.
Tovább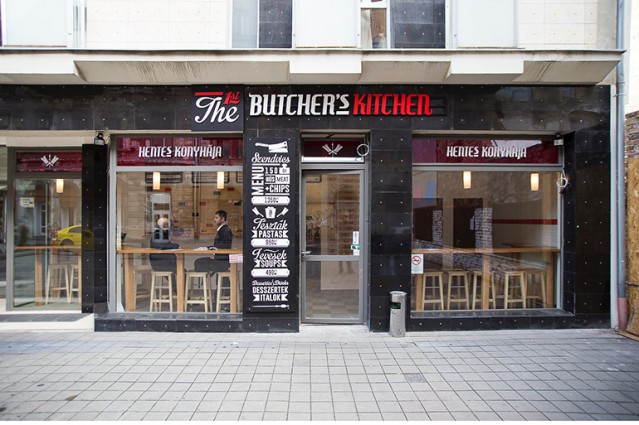 butchers kitchen _
A Klauzál utcában a Dobozzal szemben található a Butcher's Kitchen. A húsimádók Mekkájában ebédmenüzhetünk napi levessel és tésztával vagy szendvicsezhetünk hidegen és melegen is (a melegszendvics mellé spéci sültkrumpli jár) vagy választhatunk a két nagyágyú közül, amik a pastrami és a porchetta.
A húst a jól bevált Nagyvárad téri hentestől szerzik be és csak komoly előkészületek után, helyben sütik ki, a pékáru is frissen, szinte még melegen érkezik Pestről. A design minimalista, a piros és a fehér színek dominálnak a bárszékes helységben. Nyáron a teraszt is megnyitják, így már a szabad ég alatt is élvezhetjük az ebédünket/ vacsoránkat.
Tovább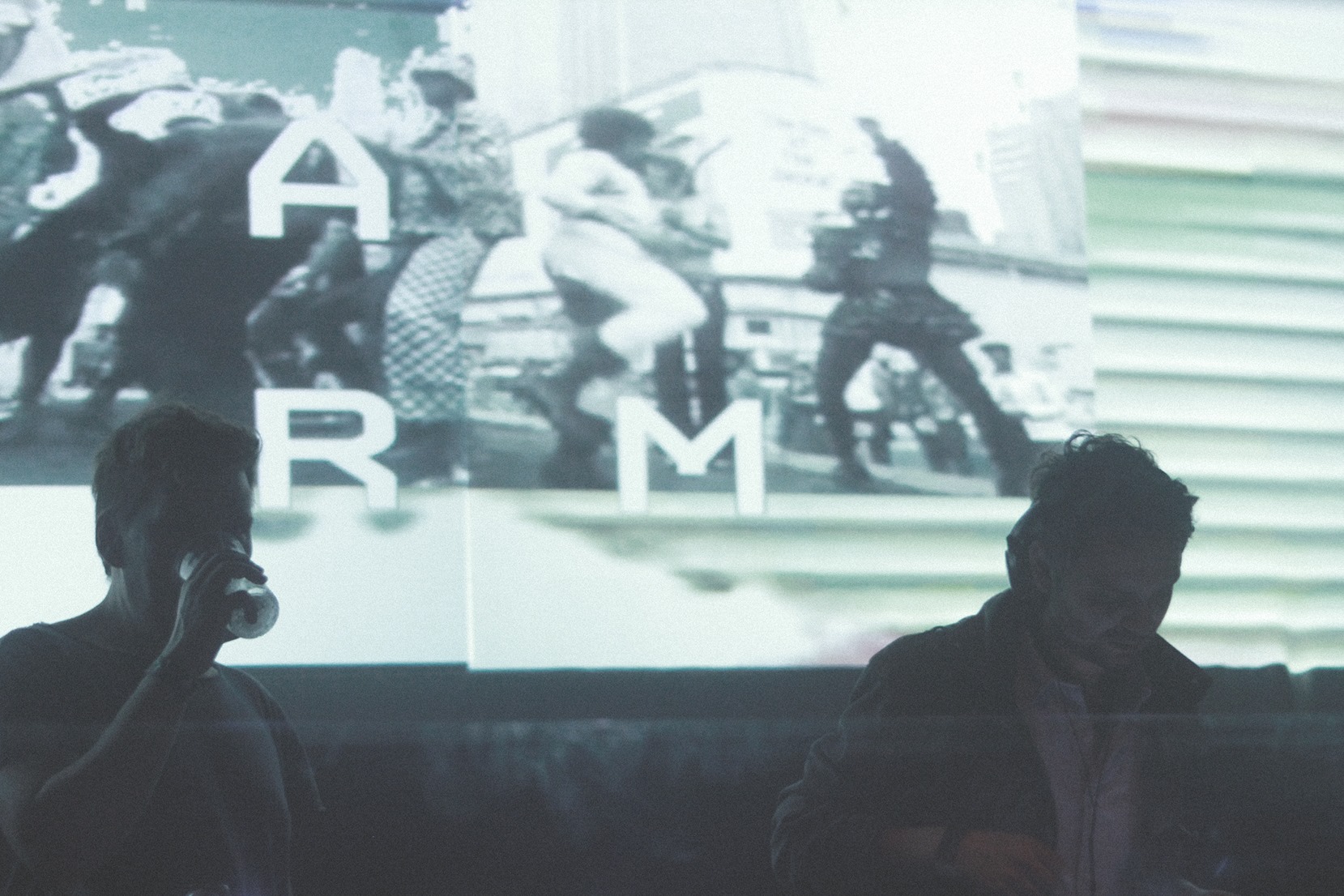 lärm _
The coolest, newest, and loudest electronicky music club in the downtown: LÄRM is the hip place for pure, beauteous, rare and urban noises for 250, Martin Audio sound system, and everybody who has a massive sound fetish. The club opens the spring season with a two-and-a-half-days long weekend party.
Belvárosi, 250 fős underground elektronikus zenei klub, Martin Audioval, decibel korlátok nélkül.
LÄRM is a techno club launched on the spring of 2014. 200 technolovers can fit in its all-black hall where sound is the main attraction. There is no such thing as decibel-limit here, which is unique in downtown Budapest. What LÄRM has to offer is professional acoustics, a Martin Audio sound system and an armageddon-esque vibe all over the place. The club is on the first floor of another popular venue of Akácfa street, Fogas Ház.
http://larmbudapest.tumblr.com/
Tovább
passion pit _
Passion Pit is an American indietronica band from Cambridge, Massachusetts, formed in 2007. The band consists of Michael Angelakos (lead vocals, keyboards), Ian Hultquist (keyboards, guitar), Xander Singh (synthesizer, samples), Jeff Apruzzese (bass, synth bass) and Chris Hartz (drums, percussion). All of the band members attended the Berklee College of Music in Boston, with the exception of Angelakos, who attended Emerson College.
The band culled their name from the Variety Slanguage Dictionary, a glossary of Variety '​s frequently-used slang, which was provided by the Hollywood insider publication to help not-so-savvy readers decipher its content. The magazine used the term to refer to drive-in theatres, because of their privacy and romantic allure for teenagers.
Tovább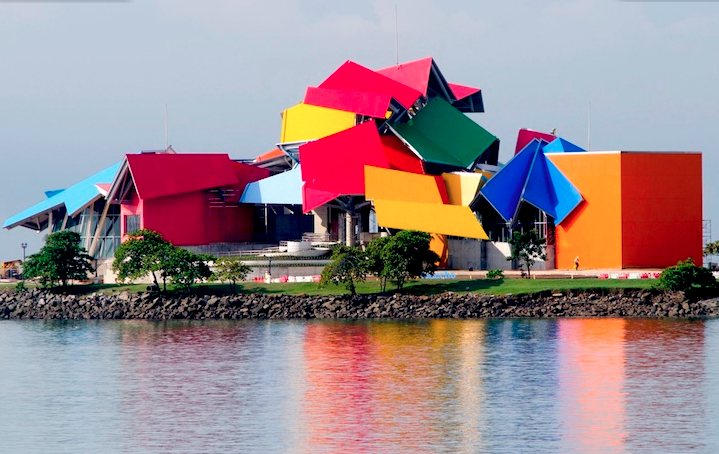 Frank Gehry's Origami-Like Biomuseo _
Frank Gehry's Origami-Like Biomuseo Opens in Panama City | Inhabitat – Sustainable Design Innovation, Eco Architecture, Green Building
http://inhabitat.com/frank-gehrys-origami-like-biomuseo-opens-in-panama-city/
Tovább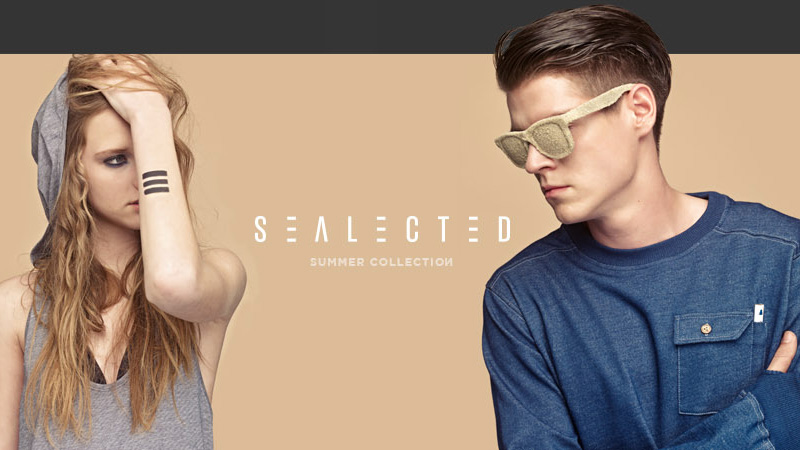 pinetime clothing _
Feel blue in the every day city life? Stop now and imagine your own tranquility and freedom you have found when were surrounded by snowy slopes.
http://pinetimeclothing.com/pages/philosophy
Tovább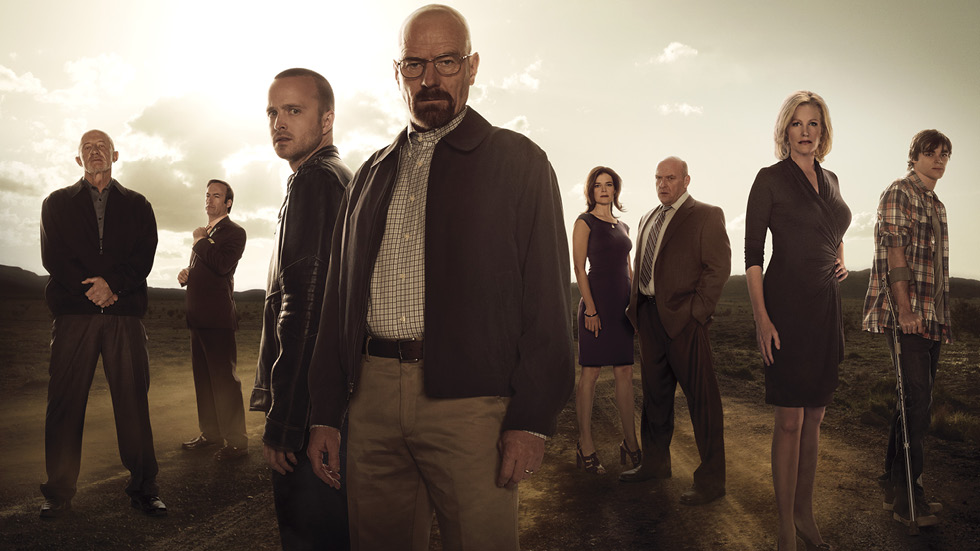 Breaking bad _
A high school chemistry teacher turns to a life of crime in order to provide for his family's future.
http://www.imdb.com/title/tt0903747/
Tovább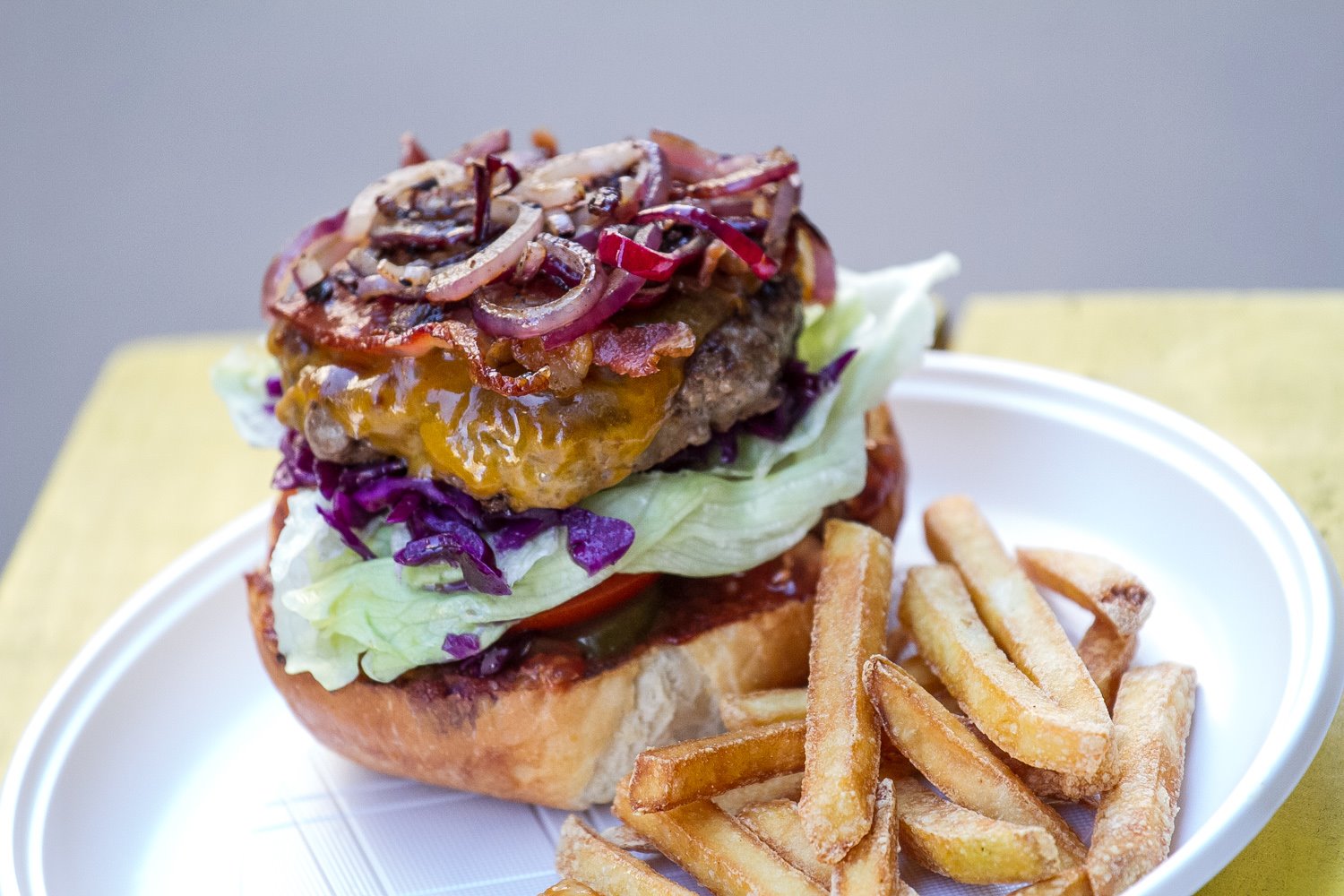 pig 37 blitz grill _
Hamburger frissen darált marhából, grillezett ételek, rostlapon sült kolbászok: bajor és magyaros grillkolbász, és sültkolbász, adalékmentes kézműves kenyér, hideg italok, sör, üdítő és kávé, tea. Elvitelre is!
Recorder Magazin lelőhely.
curtis kulling _
Curtis Kulig is an American artist, photographer, and illustrator who lives and works New York City. Kulig is known for his raw black and white 35mm lifestyle and portraiture photography, and his iconic "Love Me" campaign.
Tovább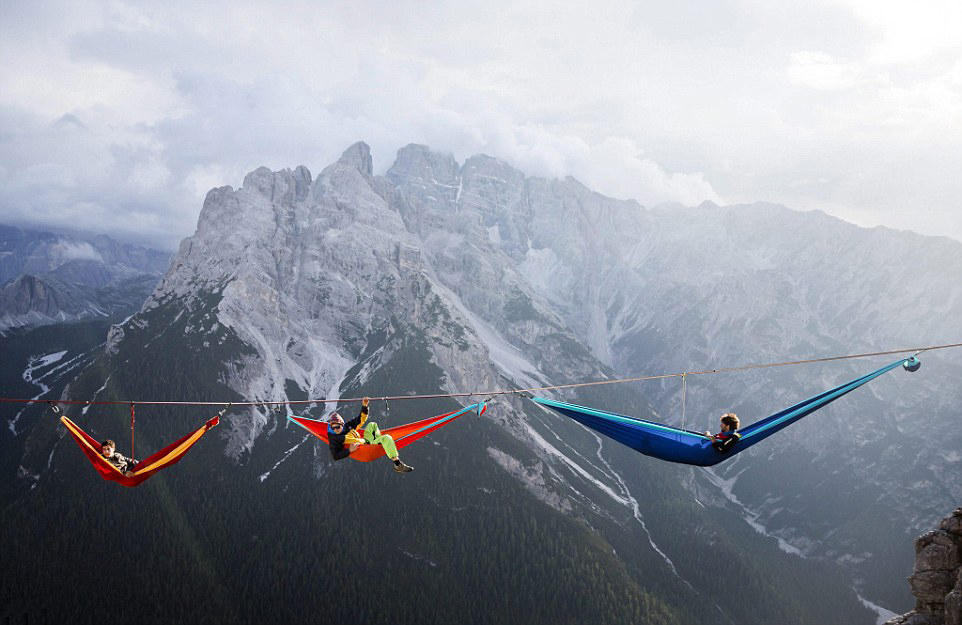 bucket list no6 _
BUCKET LIST NO. 6: STROLL, STRUM OR SLEEP YOUR WAY ALONG A TIGHTROPE ACROSS THE ITALIAN ALPS
This eclectic mix of thrill-seekers gather each year atMonte Piana because it is "easy" to tightrope (relative to Everest, sure) and it has an inherently mythical, magical quality. While most of us struggle to take a casual somersault off a standard diving board, a fear of heights is obviously not on the cards for these guys. This could perhaps be the perfect way to overcome such fears?
Monte Piana is among the Dolomites, offering a spectacular 360 degrees view out across the range and over the Lake of Misurina below. The views are astonishing, the heights are dizzying, and the thrill of hopping into your hammock for a quick chat with a nearby dangling human are second to none. There are – of course – harnesses, so it should be pretty easy to relax and just stroll across, right?
Tovább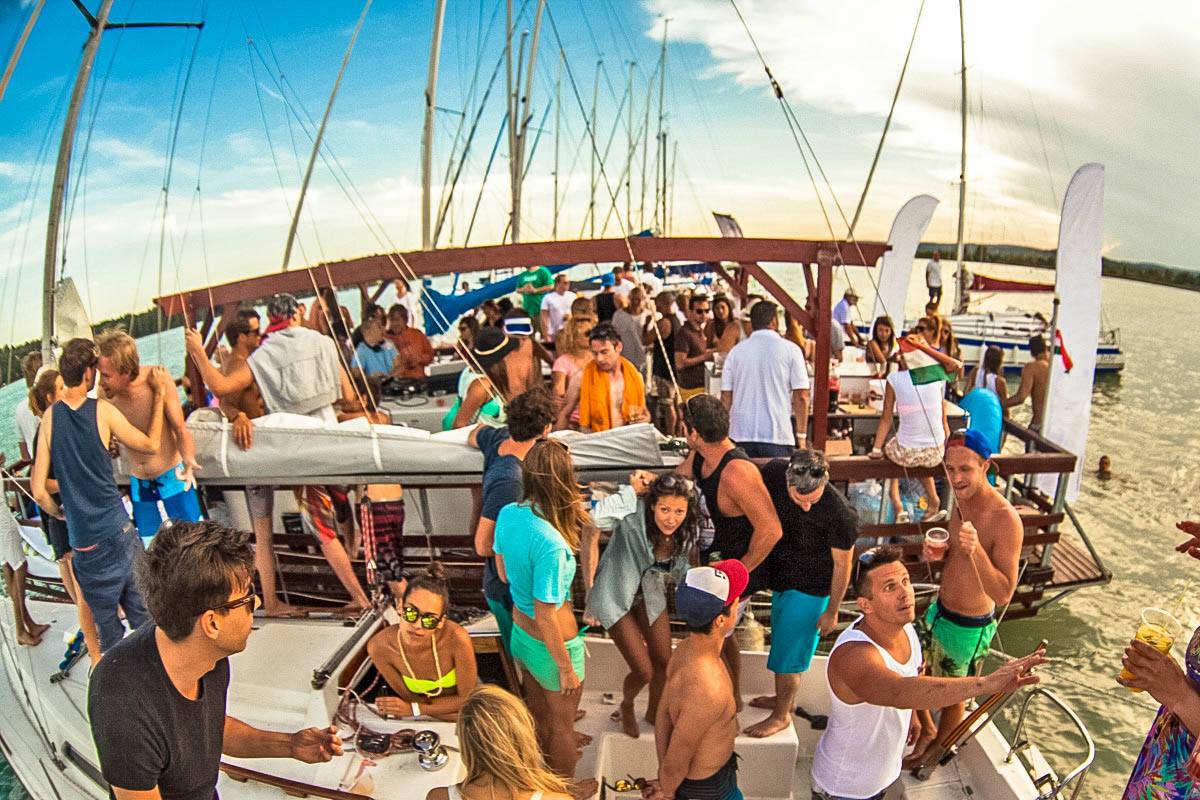 Yacht balaton _
A Yacht Balaton egy új típusú balatoni fesztivál, ami nappal vízen este pedig a szárazföldön zajlik.
Képzeld el, hogy baráti csapatok érkeznek 40-50 vitorláson, majd összekötve a nyílt vizen egy óriási vizi partin megy a buli napnyugtáig a legjobb house zenékre.
A nappali vitorlázás, napozás, pancsolás és tánc után a buli folytatódik a parton ahol természetesen azokat is szeretettel várjuk akik hajó nélkül, csak erre a részre érkeznek meg.
chet faker _
Chet Faker (born Nicholas James Murphy; 23 June 1988) is an Australian electronica musician. In 2012 he signed to Downtown Records in the United States and issued an extended play, Thinking in Textures
Nick Murphy has played for a band called Sunday Kicks, and an electronic/dance duo "Knicks". He has also played under the name of Atlas Murphy. Murphy decided he needed to play under a stage name after people came to his shows thinking he was a different and already established musician named Nick Murphy. He settled on the name Chet Faker as an homage to Chet Baker: "I listened to a lot of jazz and I was a big fan of … the way he sang, when he moved into mainstream singing. He had this really fragile vocal style—this really, broken, close-up and intimate style. The name is kind of just an ode to Chet Baker and the mood of music he used to play—something I would like to at least pay homage to in my own music." Other influences he has cited include Bob Dylan, as well as his mother's Motown albums and his father's "chilled out Ibiza CDs".
He first rose to prominence after his cover of Blackstreet's "No Diggity" went viral online, reaching #1 on the Hypemachine chart in May 2011. He released his first EP Thinking In Textures on 22 March 2012 to positive reviews, being described as "wonderfully loungey" and praised for its ability to "mix subtlety with impressive beauty".The EP was also popular with fans, with single "I'm Into You" landing at number 24 on the 2012 Triple J Hottest 100 chart.
Faker has worked with several other artists since the release of his debut EP, including collaborations with Flume and remixes of songs by MS MR and The Temper Trap. He was a featured vocalist on Say Lou Lou's "Fool of Me", which was named Best New Track by Pitchfork in May 2013.
He released a new single featuring Kilo Kish on 12 August 2013. In September of 2013, Flume announced that he and Faker had recorded an EP, stating that the final result "doesn't sound particularly like Flume or specifically like, you know, a Chet Faker record it really is kinda like a hybrid of both sounds going to one" and he feels like everything they did with the EP "was collaborative about the whole effort, and I think that shines through." Faker's debut album, Built on Glass, was released on 11 April 2014, which was preceded by the release of lead single "Talk Is Cheap" and its accompanying music video on 11 February. The album debuted at number 1 on the ARIA Charts.
Tovább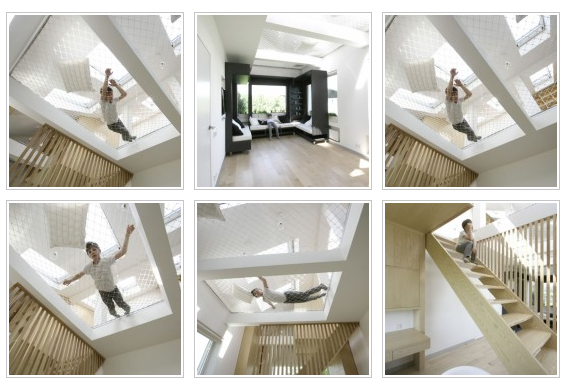 Ruetemple: Nursery _
In Russia, in a detached house, the architects of the studio Ruetemple have imagined dé the children's room of the family. Two dé floors, l & rsquo; living area and game hosts two hammocks g dé ants allowing children to hang over the void and a system & egrave; me modular furniture on wheels.
Living space, play and work, architects have created Ruetemple dé dé a friendly space for en & egrave, and re s & oelig; heart. On an area of ​​33 m & egrave; very square dé s, l & rsquo; space * is split dé in a work area and a play area at ground carriageway dé. e, the architects installed dé a system & egrave; modular furniture placed me dé on wheels. Three dé the dé ments that are positioning themselves to r dé meet the needs in all situations turning into m dé ridienne, bed or living room. A clever solution that d & rsquo; int dé grate many solutions in a small space. To complete dé ter space, fixed furniture has dé t & eacute; int dé gr dé & agrave directly; pi & egrave, to offer this many storage, a library & egrave, that and a desk. On the mezzanine is dé develops a dé amazing recreation area and games including the pr dé presence of two hammocks dimensions g é n é; stances.
Tovább
Sandqvist bags _
The Swedish bag brand Sandqvist was founded in 2004 by Anton Sandqvist, and soon his brother Daniel and their friend Sebastian also joined the company. An early devotion to outdoor life and a childhood spent in rural Sweden has had a deep impact on the Sandqvist designs through the years. The Nordic landscapes with its vast unpopulated areas, soaring mountains and remote cabins as well as an urban city lifestyle have always been the main inspirations of the brand. Accordingly, Sandqvist's bags are uncomplicated and beautiful, with a clear Swedish heritage.
Fall 2004. Anton Sandqvist, a civil engineer with a booming career in an international electronics company and a house in Nacka outside of Stockholm, contemplated the current situation. his job was interesting and well-paid with close to 100 days of travel per year, yet something was missing. he wanted to be able to express his creativity, have influence and build something up. The strict world of suits didn't feel like home to him, and he dreamed of a job where he could be himself. Just for the fun of it, and to fill up some of the space in his basement, Anton bought an industrial sewing machine over the internet.
One night he decided to try his skills at making a bag. The design of the Swiss brand freitag's messenger bags ap- pealed to him, but he wanted a bag that could hold a laptop, since he was carrying one around all day in his work. The style of the bag had to be robust and casual, not too dressy. almost 30 hours of work later, the bag was finished.
People immediately started asking him where he had bought it, and when the fourth person asked the same thing, a thought flashed through his head: The idea of manufacturing and selling this type of bag—functional, well-designed and not too expensive.
A few days later Anton found himself with his self-produced bag in front of Grandpa in Stockholm, a newly opened fashion store. he built up his courage for a while, and then entered. Luckily, the staff's reaction was enthusiastic and the store bought ten bags on trial.
That same night Anton searched the web for manufacturers, and finally found one that made bags for the Russian military. Several phone calls and good deal of persuasion later, the company agreed to take his order. after a couple of weeks, a pallet of material was delivered to Anton's living room, transforming it into a temporary storage room before he sent everything off to Estonia for sewing.
About a month later, the basement held the first 100 Sandqvist bags.
About a year and a half later, in 2006, Sandqvist had a small but established production of bags and about 15 retailers in Sweden, but the business was still run in Anton's time off from work. in order to save in on shipping costs, an- ton often delivered the bags to the retailers himself, with his scooter, but the new deliveries from the manufacturers were filling up his basement. at the same time, Anton's younger brother Daniel and his childhood friend Sebastian had built up their pop culture magazine People from a small fanzine to one of Sweden's biggest free magazines.
They had an office downtown and a wide network of con- tacts in fashion and the media. in order to make things run smoother, Sandqvist's stock of bags was moved to a storage room at the People office, and Anton changed his schedule at the electronics company, working shorter hours with a lower salary, spending more time at his desk in the storage room. Daniel and Sebastian were offered an ownership stake in the company in exchange for carrying boxes, arranging photo shoots and writing press releases. but most important, the three new colleagues now designates a new direction for the company. Sandqvists design development had been relatively modest—the main focus was still tarpaulin bags which were mostly sold to design stores. at this stage, a brand new collection aimed at men's fashion retailers was developed. in the cramped storage room of the People office, Anton drew a new bag model, Arne, which became hugely successful.
Arne and the rest of the 2007 collection were designed in artificial leather, for that authentic seventies feel and in order to keep the prices down. The manufacturing process was moved to china, and Arne was accompanied by rune, Meryl and dustin, bags that were produced in thousands of copies. Thanks to the new collection, the bags started to show up in fashion magazines. The three founders were now getting to know and understand the principles of the fashion business. for the first time they participated in the Copenhagen International Fashion Fair, where important contacts were established and the first international orders were made.
Aiming for the next level, a complementary range in real leather was soon launched, and in 2009 the first Sandqvist backpack saw the light of day.
Anton had read a book about the Norwegian explorer Roald Amundsen's journey through the northwest Passage, which had inspired him deeply. Consequently, he created a backpack in durable canvas with straps in vegetable-tanned leather, which carries the legend's name.
The search for highly skilled leather suppliers led to two factories in india with a long tradition of tanning and sewing leather. one of them was started as a Swedish government aid project with the aim of creating jobs. All of the factory's machinery comes from a closed down Swedish factory, and its employee gender mix is balanced. Noor and Anjum, a devout muslim couple in their thirties with two young children, own and run the factory. Most of the communication is done through Skype, sometimes from Sandqvist's snow-covered log cabin in the woods, a distinct contrast to the heat of the Indian plains.
In 2010, Sandqvist continued to grow. In the daytime: more retailers, the first sales agents outside of Sweden, a larger collection, an online store, invoicing, and delivery control. In the nighttime: drawing bags. That summer, Anton made a big decision—to leave behind the security of his part-time job with a fixed monthly salary. his wife Anna persuaded him to challenge his concerns about not being able to pay the rent and support their two children. Sandqvist was ready for its first full-time employee.
In november 2010, Anton finally got his own office and had over 60 bag models in his collection, enjoying life at its fullest. When People magazine was put on ice, Daniel also became a full-time employee and later Sebastian was hired by Sandqvist as well. The Swedish fashion magazines Café and King each awarded the company a design prize—and soon enough they had their own store premises in a basement with an entrance door to one of Stockholm's busiest streets. Exactly one year later, Sandqvist's second store opened, in Gothenburg.
Anton's hobby activity in a suburb basement had now grown into a company with seven full-time employees, and one retailer had become 350 — of which 300 abroad. And most important: Sandqvist was becoming a buzzword among design-conscious customers around the world.
Anton rides his bike through the dark of December, along a row of bare trees, and picks up his second son at kindergarten on his way home. Ideas and thoughts stir in his mind. Sandqvist's first local manufacturing facility is about to start up. The website is being rebuilt. Two new employees will soon be hired. The sample collection for the fall of 2013, in total over 700 products which will be delivered to eight sales agents all over the world, has to arrive on time. but just a moment later, all thoughts of work vanish, as the first flakes of snow start to fall. »If there's a heavy snowfall next week, I'll take the day off and do an overnight tour in the natural reserve of Tyresta and try out our new big backpack,« Anton thinks. »After all, it's pretty nice to have your own company and be able to do whatever you like.«
Tovább
tree of life _
Képkockáról-képkockára ismert és ismerős arcok tűnnek fel, ami olyan, mint egy mozgó portfólió, budapesti művészekkel és zenészekkel a főszerepben. Csodálatos urbánus művészi vágóképek és pillanatképek. Bólogatás a zene ritmusára.
Az AMOEBA alap koncepciója az volt, hogy azokkal az emberekkel szeretnének forgatni, akikkel az elmúlt évek alatt bármilyen szinten kollaboráltak, esetleg közös úton járnak, vagy szimplán csak tisztelnek. Elmondásuk alapján megdöbbentő volt, mennyire gazdag lett a felhozatal, épp ezért sajnos nem tudtak mindenkit felvonultatni a klipben.
A videót Sabák Péter és jóbarátja, Gábor Márton készítette. Három héten át, heti 4-5 nap forgattak. Miután mindenkivel egyeztettek bringára pattantak – vállukon az állványokkal és a kamerával – és így járták a várost. A premier május 5-én a Toldiban volt, ahol egy óriási bulit csaptak a srácok.
Tovább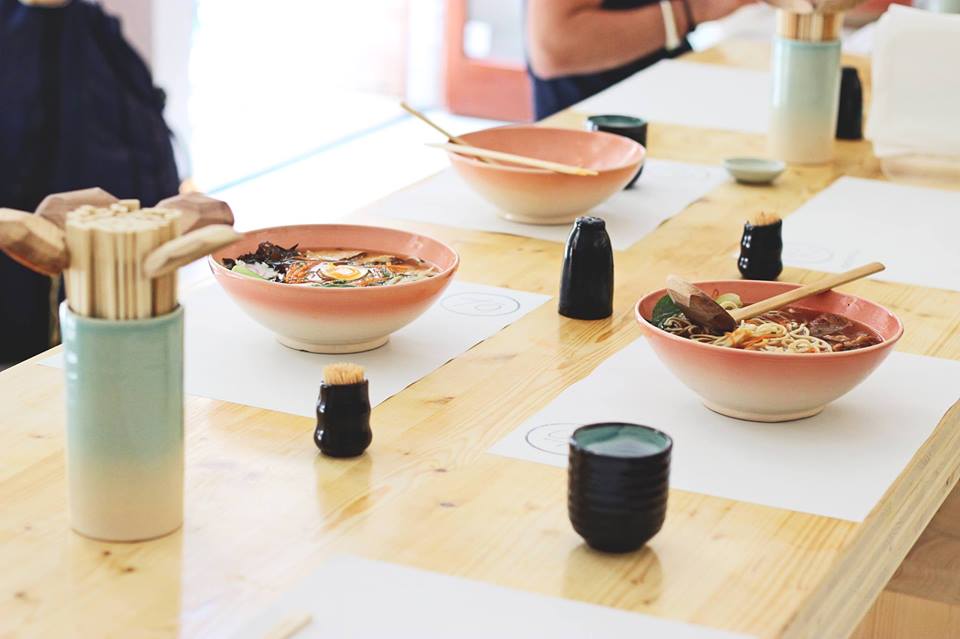 Ramenka _
Japanese / Vegan restaurant
It is nearly impossible to stay hungry in Kazinczy Street: there's Hungarian and Mexican street food,Thai souper, and even kosher pizza. Lovers of theJapanese and Chinese cuisine were rather neglected until now, but with the opening ofRamenka, changes are coming. We can choose from five types of ramen + a miso soup with all kinds of toppings: bok choy (Chinese cabbage), bean sprouts, corn, eggs, pork, beef, chicken, seafood, etc. One of the five is naturally a vegetable variant (with the same meaty broth, though), the others use white and red meats, so they try to give more alternatives of theTokyo recipe. The pricing fits Király Street's little brother, but the portions are huge. They also havegyoza (homemade pasta filled with minced meat and two kinds of onions), an usual dish for ramen places, and unique salads: Japanese radish, chili potatoand Chinese cucumber. The design is sleek andminimalist, and the 8+4 seating places suggest thatcollective experience and flavours are in the foreground here.
Tovább
milonga _
Cafe Twin presents Milonga
a short film by Enrica Citoni, Bruno Brunetta
cinematography Aurelio Vindigni Ricca
with Enrica Citoni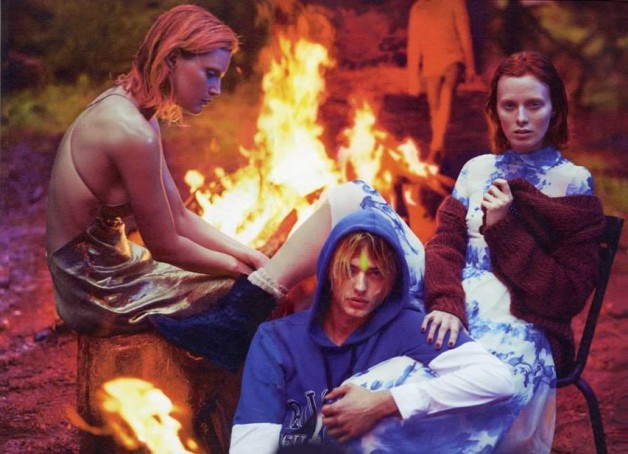 As you are magazine _
AS YOU ARE MAGAZINE is the online source that not only provides a celebratory platform for emerging talent within fashion, music & art, but is also a forecasting tool, dedicated to answering four very basic questions: what's new, what's next, which creatives are instigating these changes, and, more importantly, how these shifts will change the future. From month to month we bring you a continual stream of exciting fresh art, fashion & music news, along with a carefully selected range of exclusive features created specifically for A/Y/A, from innovative editorial shoots to insightful band interviews. We could rant on a whole lot more about how we have our finger firmly on the pulse of everything that is awesome etc etc, but we'll leave you to click through and discover our (pretty high) level of awesomeness. www.asyouaremagazine.com
magazine / journal / insiders / events
Tovább
Break ton neck _
Breakdancer/contortionist Arthur Cadre takes breakdancing to a whole other level as he bends all over himself and uses one arm to pogo across a sun drenched dance floor in Alex Yde's newest video entitled Break ton Neck. Try this at home… we dare you.
Watch as the camera floats slowly and quietly above the floor, appearing to dance along with Arthur to the videos hauntingly moving song "Sail" by AwolNation. The single is the driving song from the solo project by Aaron Bruno(formerly of Hometown Hero, Under The Influence of Giants and Insurgence). After you hear the song in the video, we suggest grabbing it for yourself, putting your headphones on and taking a few slow motion walks around your block at night so it can transform the world around you.
Tovább
Snowboard garden festival 2014 _
Film Festival – Live Music – Expo & Action
Salon glisse & stations / Bars & Food Truck / Animations & Initiations
Arctic monkeys _
Az Arctic Monkeys egy indie rock együttes az angliai Sheffieldből. A 2002-ben alakult együttes jelenlegi tagjai: Alex Turner (ének, gitár), Jamie Cook (gitár), Matt Helders (dobok, vokál) és Nick O'Malley (basszusgitár, vokál), aki Andy Nicholsont váltotta a zenekarban.
Az Arctic Monkeys első sikerét a "I Bet You Look Good on the Dancefloor" című kislemezzel érte el, amivel első helyre kerültek az angol kislemez-eladási listán.[1] Első nagylemezük, a Whatever People Say I Am, That's What I'm Not 2006 januárjában jelent meg, és a brit zenei történelem leggyorsabban fogyó debütáló lemezévé vált, ezzel felülmúlva az Oasis Definitely Maybe lemezét. A lemez nagy sikert aratott, és egyaránt megnyerte a 2006-osMercury Prizet[2] és a 2007-es BRIT Awardsot a legjobb brit album kategóriában. A zenekar második lemeze aFavourite Worst Nightmare 2007. április 23-án jelent meg, és több mint kétszázhuszonötezer példányt adtak el belőle, valamint jelölték a Mercury Prize díjra.[3] Az együttes továbbá 2008-ban megnyerte a legjobb brit zenekar, és a legjobb brit album címet is a BRIT Awardson.
Az Arctic Monkeys sikeréhez nagyban hozzájárult a rajongók által terjesztett demó felvételek, és az online fájlcserélők.[4] Ők voltak az egyikei az első zenekaroknak, akik az Interneten keresztül terjedtek el, ezzel megmutatva a lehetőségét annak, amerre az új zenekarok elindulhatnak.[5] Az együttes végül a Domino Records-szal szerződött le.
Tovább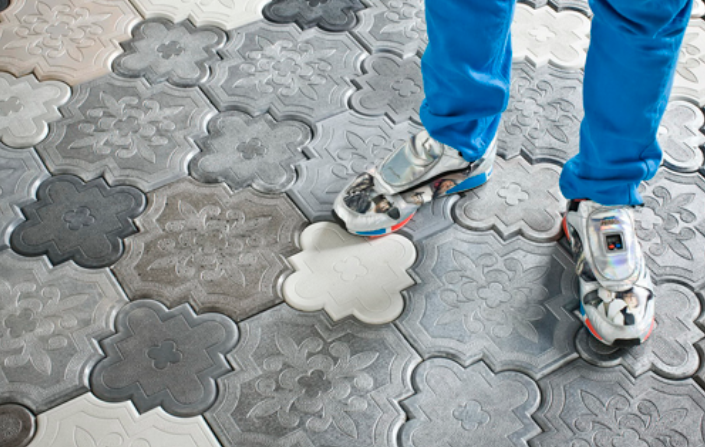 Ivanka _
IVANKA Studio and Concrete Factory is a Budapest headquartered firm founded by Katalin Ivanka and Andras Ivanka in 2003. Its endeavour is to create desire by envisaging distinctive designs and to execute them with the background of an organized technological drive. Their work is based on the versatile nature of CONCRETE – main material chosen for creative expression through discovering unexplored attributes.
The Ivankas are dreamers and doers living in the fabulous city of Budapest in the middle of Central Europe, where the 20-year old fragile democracy is now facing a most serious paradigm shift. Through their creations with concrete, their affinity for the material and a constant search for new technological solutions, their work speaks volumes about their country of origin, and also about their approach to design.
Since its inception, IVANKA Studio has made a name for adding a design perspective to what is otherwise widely viewed as an industrial material. It is famous for its unique wall panels, FLASTER Tiles, for its special technology of monolith exposed staircases, for the Jankovits-Ivanka Concrete Sound audiophile loudspeaker design and high end engineering. IVANKA made its successful Milan Design Week debut with SEEYOU Gravestone in 2009. Embracing a 21th century taboo subject they presented AFTERLIFESTYLE – universally speaking spiritual design that transcends life. After being received with enormous enthusiasm last year at 100%Design London 2010, IVANKA's FLASTER Tiles became an international success and were used in prestigious Liberty London's newly renovated Beauty Hall with commissions also underway for Wahaca, Ganapati restaurants and Geronimo Inns pubs.
Pairing up with two young Hungarian fashion designers, Katalin Ivanka invented a new textile based on the esthetic qualities of concrete, and created a second segment of the first FASHION 'GENESIS' Collection of Concrete wearables and accessories where real high performance concrete meets soft leather and textiles.
The IVANKA brand acts like a living organism that conceived and born, it enters relationships, has values, a unique identity and a personality. It loves to take risks and to improve based on both intuition and strategies.
2011 December IVANKA established its third company: IVANKA Factory Zrt. corporation. (Nearly ten years ago the two founders Andras and Katalin have started with IR-Comp BT. limited partnership, an already existing company taken over for the start of their brand new activity. 2011 January IVANKA Concrete KFT.,-an LTD. had also been founded for the division of the main export products.) Developing the small family business of husband and wife into a new professional corporate structure opened the door to investors and led to the opening of anAdvisory Board, a body of professionals from different fields of expertise to become involved in giving the Board meaningful assistance in its decisions and day-to-day life.
Tovább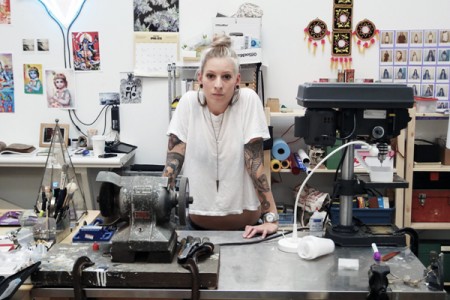 Need Supply co _
Mission:
Stay level headed.
We opened in 1996, selling a unique collection of vintage pieces. As a Richmond based boutique we incorporate the culture and style of the city into our mix and attitude. Over the past decade our selection has evolved to become a well-edited assortment of contemporary designers and independent labels from the U.S. and abroad.
Become a fan to stay up to date on events, new arrivals and promotions.
https://www.facebook.com/needsupply
Tovább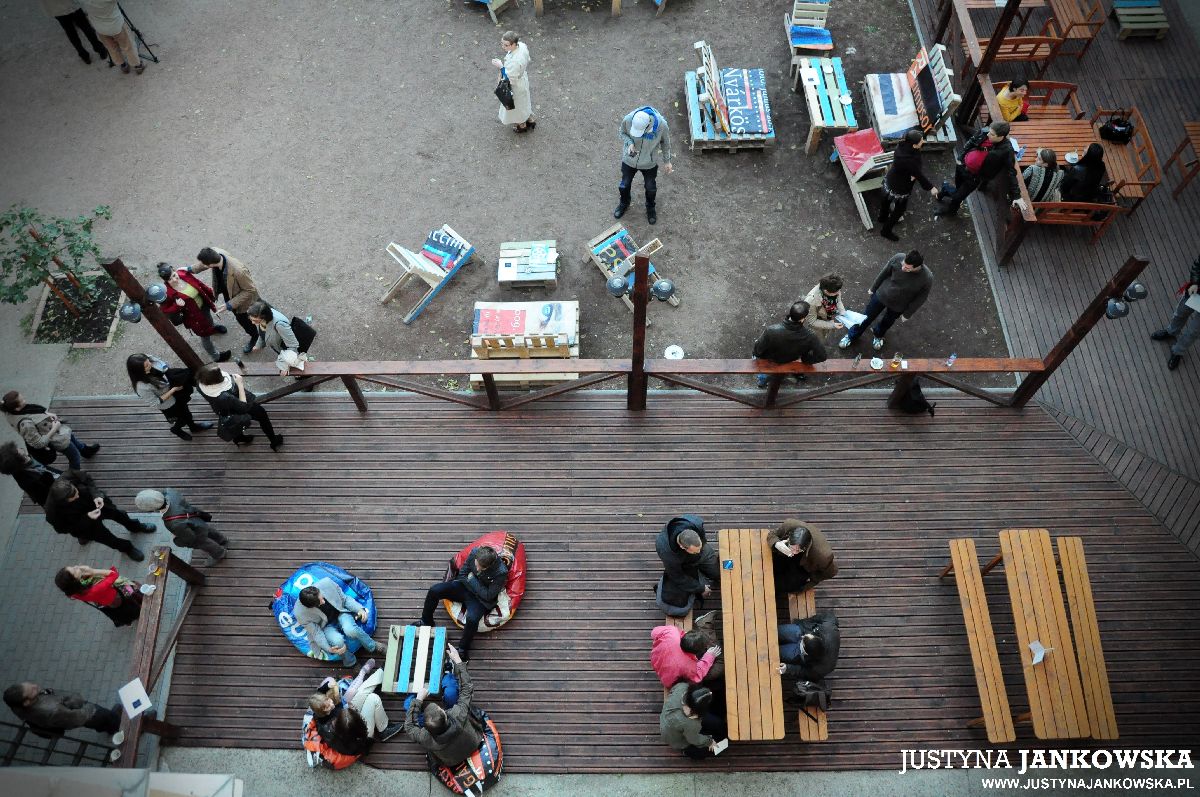 Jurányi Inkubátorház _
A Függetlenül Egymással Közhasznú Egyesületet 2006-ban Kulcsár Viktória alapította a független előadó-művészeti társulatok és előadók támogatása céljából.
A hosszú évek alatt felgyűlt tapasztalat azt mutatta, hogy szükség lenne egy olyan házra, intézményre, ahova ezek az együttesek és alkotóművészek együtt beköltözhetnének, ezáltal még jobban racionalizálva működésüket. Így alakult meg az inkubátorház ötlete.
2012 őszén megnyitottuk a Jurányi Produkciós Közösségi Inkubátorház kapuit Budán, egy olyan miliőben, amelynek közelében akkor még nem volt színház vagy alkotóműhely.
Az intézmény célja egy aktív, működő háttér, egy kreatív alkotói bázis, szellemi műhely létrehozása, ahol számos produkció és projekt elő- és utóélete nyerhet biztonságot azáltal, hogy próbák, díszletmunka, jelmezkészítés, zártkörű munkabemutatók valamint raktározás, tárolás, irodai munka, pályázatírás folyhat itt.
A cél kettős: egyrészt szeretnénk egy stabil, közös otthont találni az egyre inkább széteső független színházi és alkotóművészeti szektornak, bízva abban, hogy az egy fedél alatti együttes munka, még termékenyebben sarkallja az alkotókat az összefogásra, a közös produkciók létrehozására. Másrészt szeretnénk kialakítani a budai miliőben egy olyan centrumot, ahol a színházbarát fiatalok akár csak egy kávé mellett vagy egy színházi előadáson szívesen eltöltenek pár órát, és aktív közösségi élettel töltik meg újra az elhagyott oktatási intézményt.
Tovább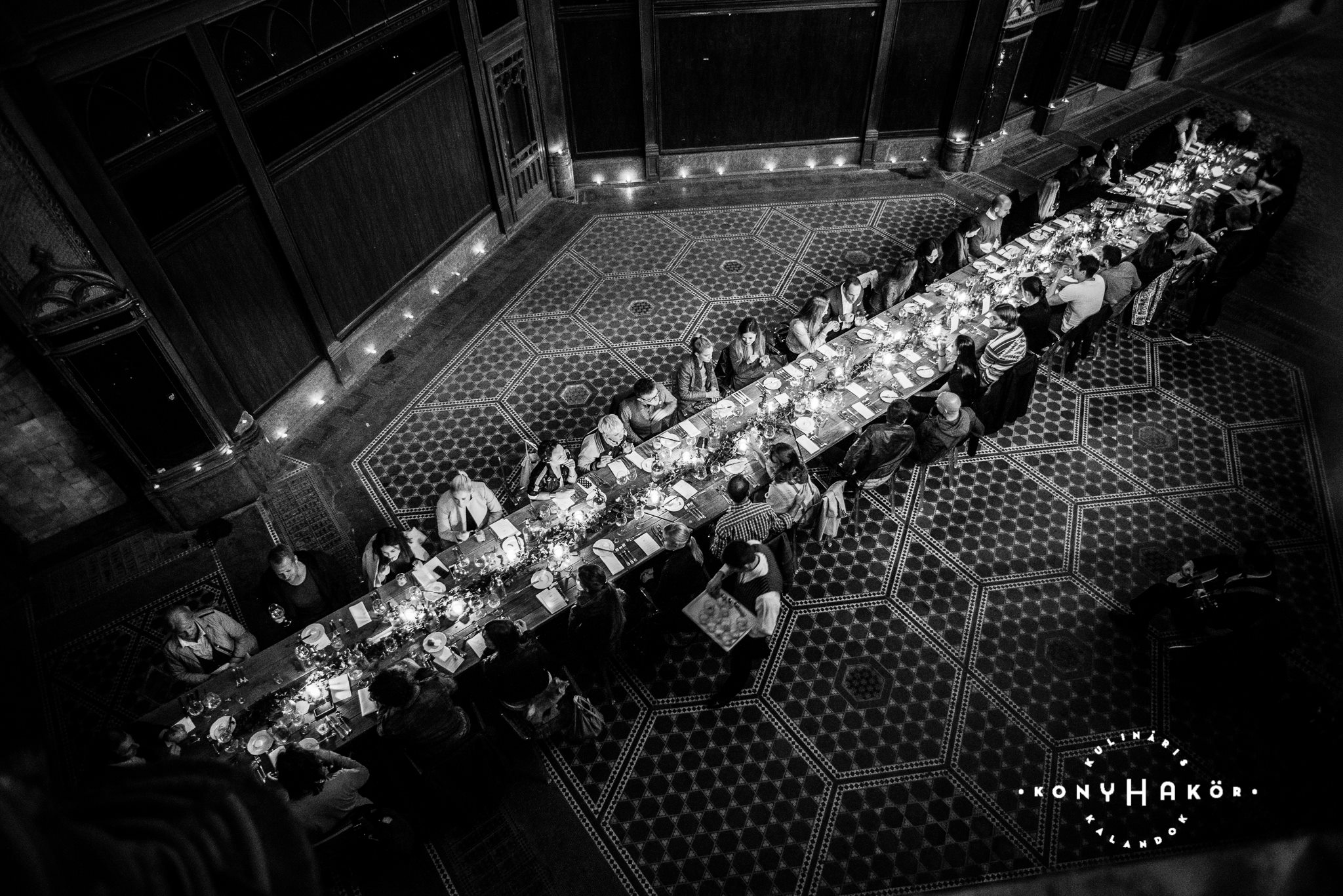 Konyhakör _
Vándorvacsora ahol a séfek és a helyszínek fúziójában kalandozunk a különböző konyhákban.
Jó estét ősz, Jó estét Dávid!
A múlheti "Amuser" vacsoránkat néhány technikai ok miatt áttettük November 6.-ára, Budapestre, amit a Bródy Studios Courtyard-ban rendezünk meg.
Szakonyi Dávid munkásságát már korábbról ismerve jutottunk arra az elhatározásra, hogy amint ideje és utazásai engedik, őt hívjuk meg hozzánk, vele pedig Titeket a Konyhakör legközelebbi vacsorájára. A vacsora összeállításában Dávid Európát átszelő kulináris világa maradéktalanul megmutatkozik. Hazai élményeiről tanúskodhat a Rosenstein vagy a Boscolo étterme a Szalon, a külföldiekről pedig a Cannes-i, Relais des Semaillers, ahonann éppen két hete ért haza egy kis időre, a következő állomás előtt, ezt a különleges vacsorát adva nekünk aBródy-ban.
Ha néhány szóban leírhatjuk, úgy az ősz, nemzetközi koncepción alapuló kuzin lesz a mostani Konyhakör témája, amelyre ezúttal egy harmincöt fős asztalt terítünk meg Nektek.
A menü:
1. Paradicsom, marinált lazac, málna
2. Kecskesajt céklával
3. Napraforgó risotto, turbolya püré, mangó
4. Tarlórépa velouté, édeskömény, glazírozott csirkeszív
5. Parajhab, édesburgonya, kapart torma
6. Pisztráng libamájjal, lilakáposzta
7. Sertés oldalas karalábé variációkkal
8. Vadkörte Mille Feuille
9. Csicsóka mousse, uborka granité
A borsorral hamarosan jelentkezünk

Tovább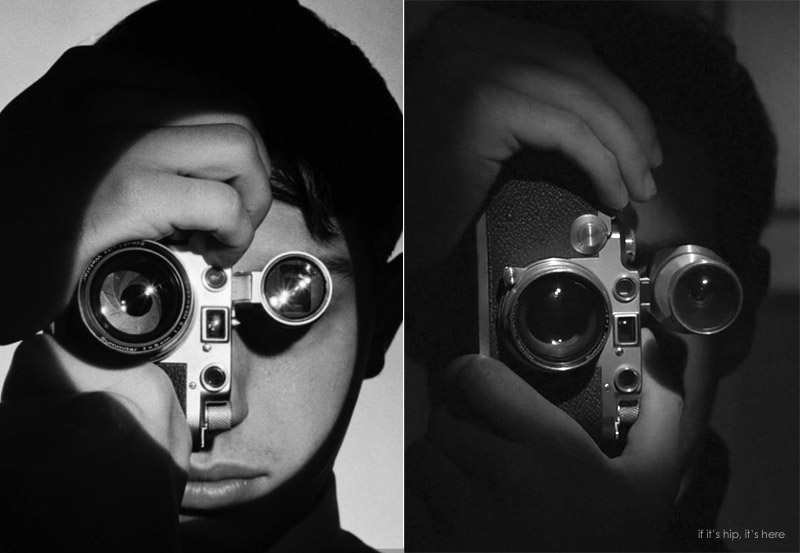 Leica 100 years _
Ad celebrates 100 years of Leica with stunning recreations of iconic photos.
http://www.theverge.com/2014/10/5/6908625/ad-celebrates-100-years-of-leica-with-stunning-recreations-of-iconic
Tovább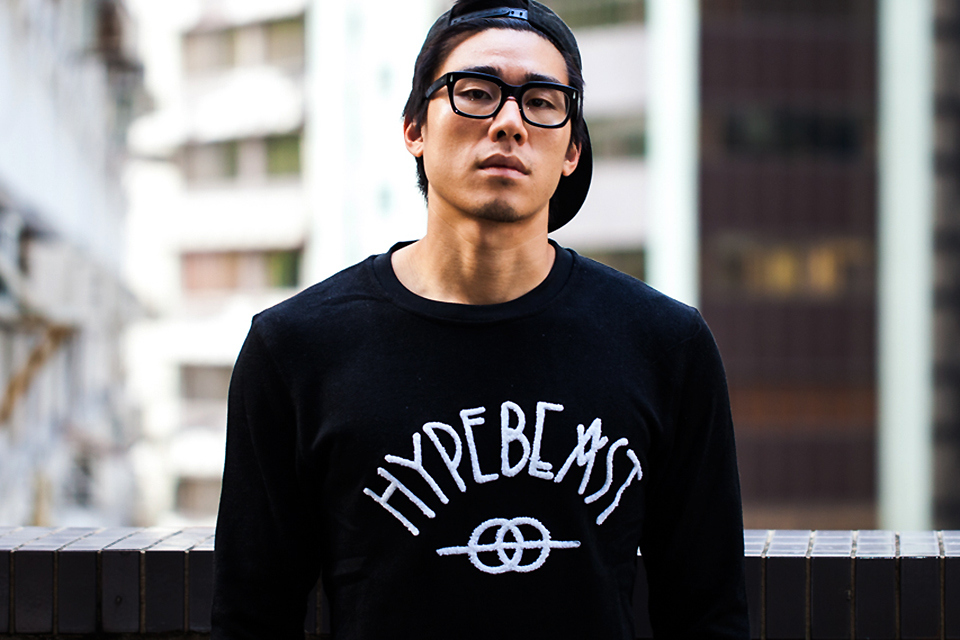 Hypebeast _
HYPEBEAST is the leading online destination for men's contemporary fashion and streetwear. Shop at our store and also enjoy the best in daily editorial content.
Tovább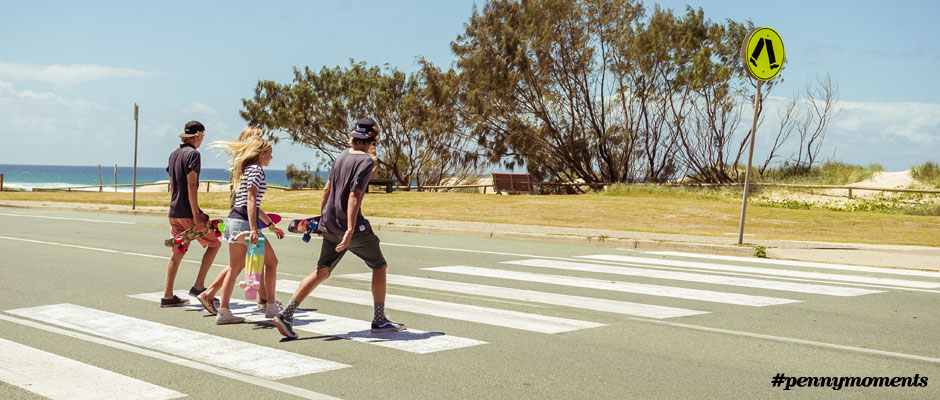 Penny Skateboards – back to the roots! _
From a young age skateboarding has inspired me and influenced every area of my life. Here I am at the age of 5 on my first ever plastic skateboard. I asked dad to move the Kingswood out of the garage so I could make this kicker ramp. I got my board second hand, and painted it blue with gold pinstripes. I thought it was the badest thing ever. Once I conquered the garage, I started bombing hills. It was terrifying, it was exhilarating, it was bliss. Almost 30 years on I realized it was time, time to bring that little plastic board back, and back for good.
Penny Skateboards
12 years experience in skateboard manufacturing has given me a strong appreciation for what it takes to make great quality skateboards. I've channeled everything I've learnt in manufacturing and design to come up with a high performance, long lasting, ultra fun plastic skateboard. From looking at any skateboard you can see whether its fundamentals are balanced. You can see it as each component comes together to make the final product and you can feel it under your feet and in your hands. And, it's what sets Penny Skateboards above all the rest.
Each Penny Skateboard is built with the highest quality raw materials and fanatical attention to detail. Penny Skateboards are designed and built to look good, perform well, and exceed all your expectations. Penny Skateboards, since forever.
Tovább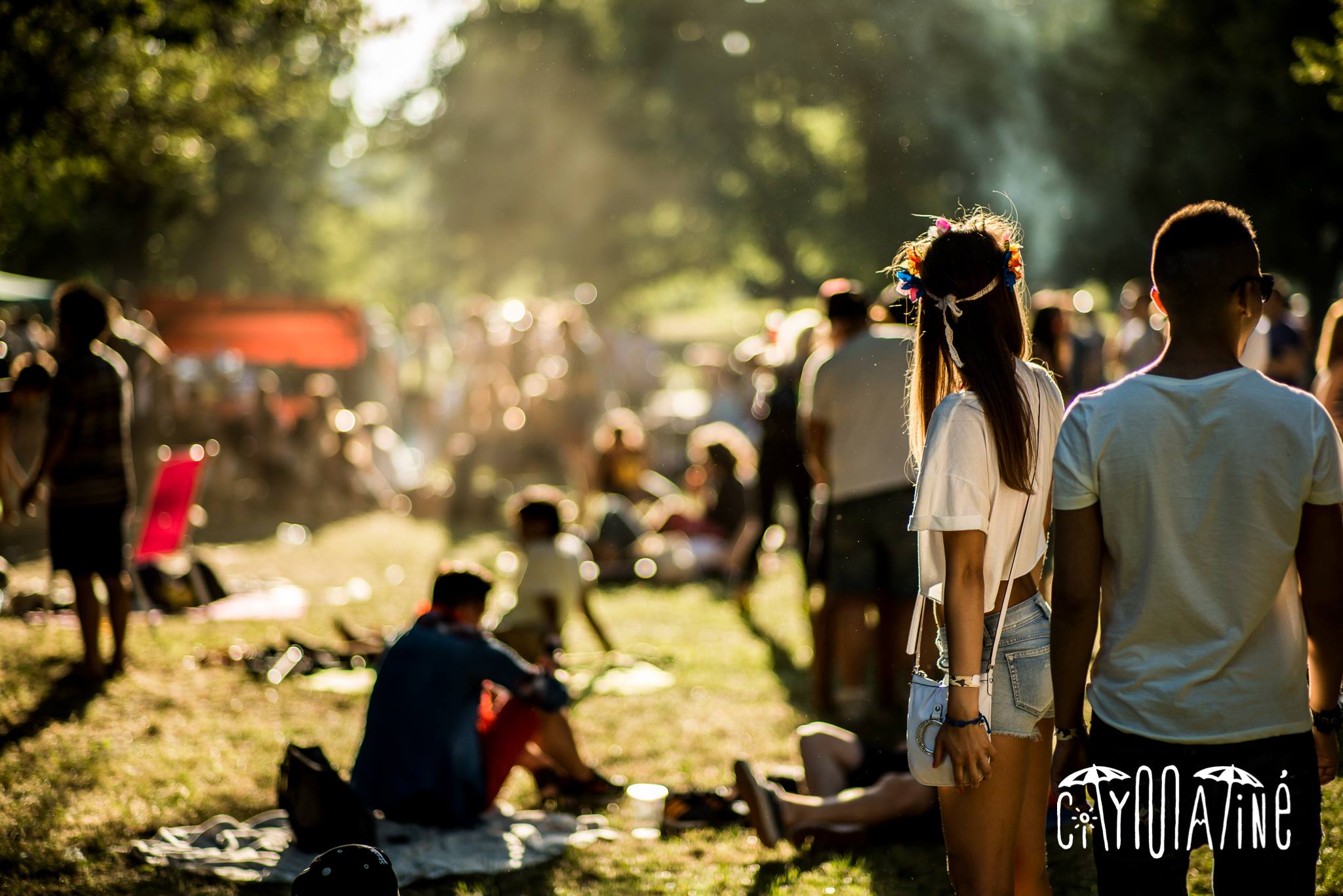 Citymatiné – márkás majális _
CityMatiné is an open air – daytime party series based in Budapest Hungary, moving around the city's best open air venues, playing the smoothest of music, and providing the finest BBQ in town.
The residents of the series are Sobek, Captain Knuckles and the Monolit duo. We also invite other talented hungarian DJs, and from the third season internationally renowned guests such as La Fleur, Sebo K and Gorge.
The day is long, play it all.
Tovább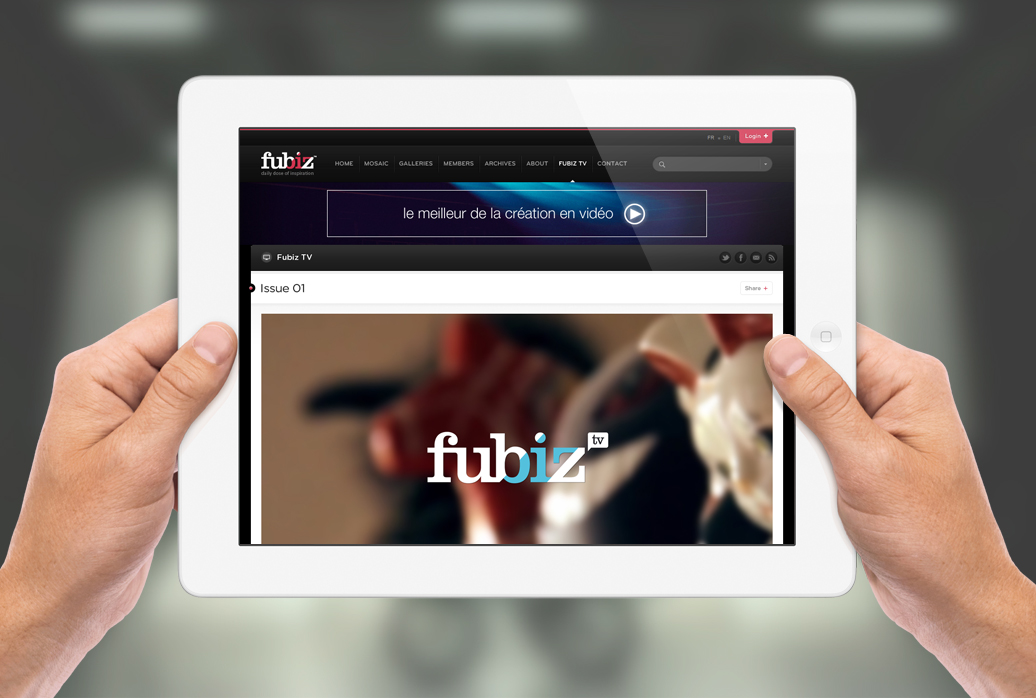 FUBIZ _
Since 2005, the platform Fubiz provides you daily articles about the best in contemporary creative culture: graphics, culture, products, videos and digital arts. After more than 7 years of existence, this is the new version of Fubiz.
Our website provides ergonomic optimizations, underlines the importance of its community, with a new graphic design in the aim to put artists creations in the lime light. Members and communities pages have been totally re-designed. Members can now submit links and articles and can be featured in the home of Fubiz. A new sticky navigation always present on the page and  new search filters are now available. Pictures' sizes are now larger to let more space to visual contents.
Tovább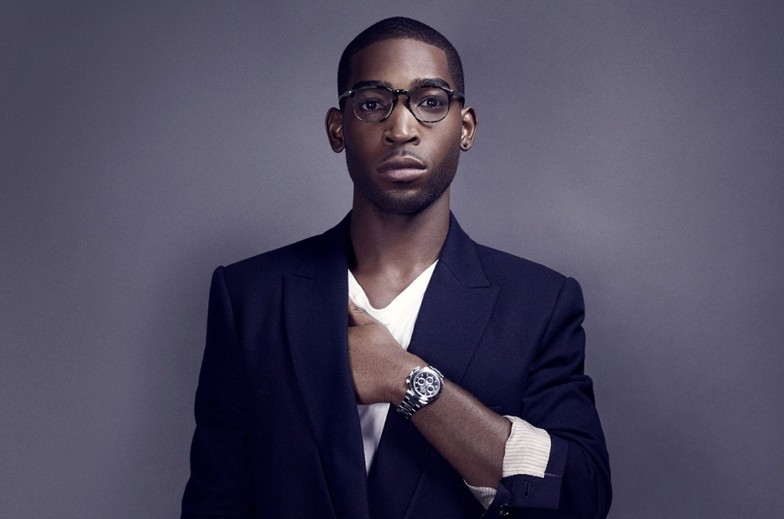 Tinie Tempah _
Tinie Tempah, eredeti nevén Patrick Chukwuem Okogwu Jr. (született, 1988. november 7.) egy angol rapper, Plumsteadból, Dél-Londonból. Első videoklipje a "Wifey", melynek producere Flukes volt, aki a Crazy Cousins tagja. 2006-ban tíz hétig vezette a Chanel U Underground listáját. Első albuma a The Disc-Overy 2010. októberében jelent meg, rajta olyan sikeres dalokkal, mint a "Pass out" és a "Frisky".
Tovább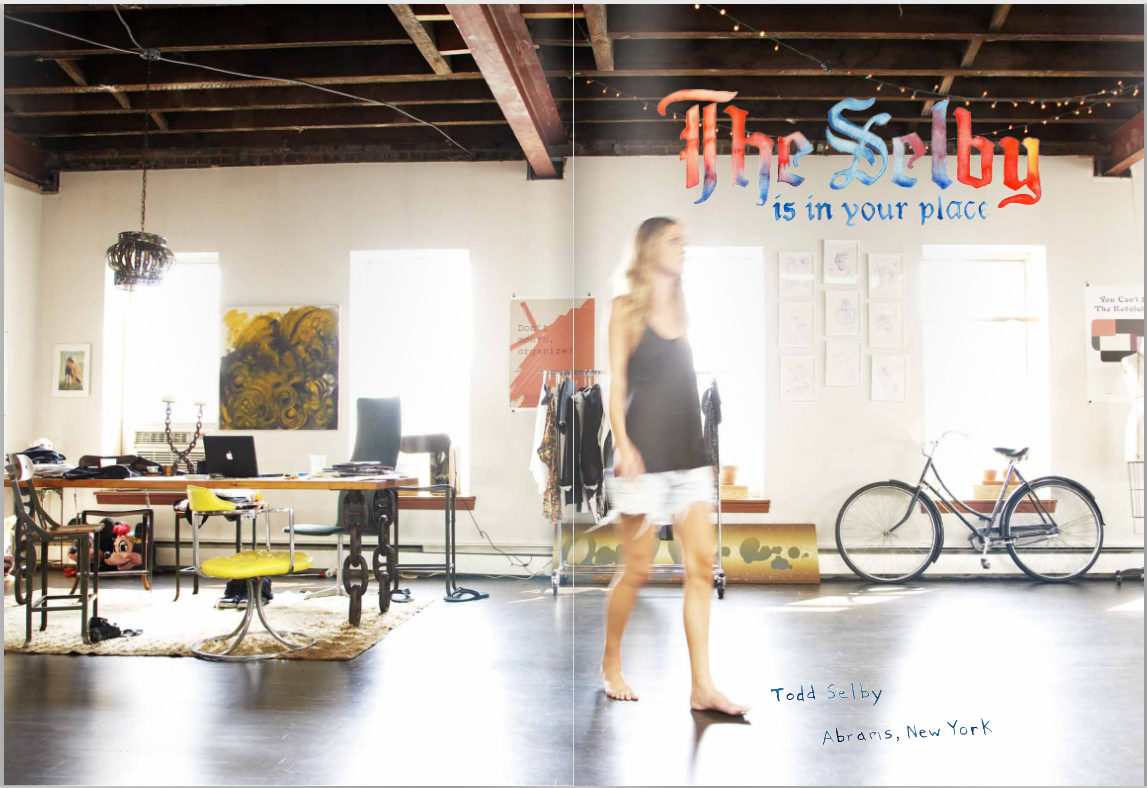 The Selby _
Todd Selby is a photographer, director, author and illustrator. His project, The Selby, offers an insider's view of creative individuals in their personal spaces with an artist's eye for detail. The Selby began in June 2008 as a website where Todd posted photo shoots he did of his friends in their homes. Requests quickly began coming in daily from viewers all over the world who wanted their homes to be featured on the site. The Selby's website became so influential — with up to 100,000 unique visitors daily—that within months, top companies from around the world began asking to collaborate.
These projects have included ad campaigns and collaborations with Louis Vuitton, American Express, FENDI, Nike, Microsoft, Sony, Airbnb, Hennessy, Ikea, eBay, Heineken and a solo show and pop up shop at colette. Todd also has a monthly home column in The Observer Magazine, a monthly fashion column in Le Monde's M Magazine and has frequently contributed to  Vogue, Architectural Digest France, Casa Brutus Japan and the New York Times T Magazine.
Todd's first book, The Selby is In Your Place (April 2010) focuses on creative people such as authors, musicians, artists and designers in their homes and the second called Edible Selby (October 2012) focuses on the kitchens, gardens, homes and restaurants of the most dynamic figures in the culinary world. The third book in 'The Selby' series,Fashionable Selby, was published in March 2014 and explores the kaleidoscopic world of fashion, featuring profiles of today's most interesting designers, stylists, haberdashers, models, shoemakers, and more. 
Before working on this project full time Todd worked as a translator and Tijuana tour guide to the International Brotherhood of Machinists, a researcher into the California strawberry industry, a Costa Rican cartographer, a consultant on political corruption to a Mexican Senator, an art director at a venture capital firm, an exotic flower wholesaler, a Japanese clothing designer, and a vermicomposting entrepreneur. Todd currently lives in New York City. His pastimes include going to the airport, eating four square meals a day, breaking his computers, and working on his tan.
Tovább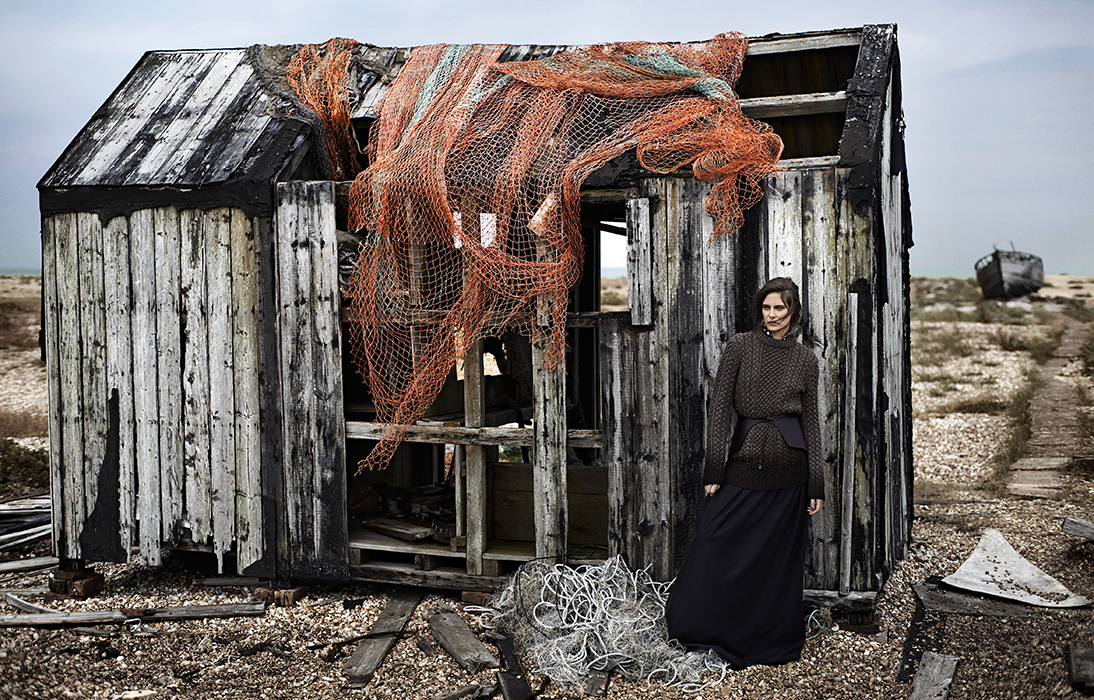 Tombor Zoltán photography _
Tombor Zoltán a 90-es évek végétől foglalkozik hivatásszerűen fotografálással. 8 éven át élt Milánóban, ahol főkent divat és portré megrendeléseket teljesített. 2011-ben költözött New Yorkba, hogy munkáját bemutathassa a nemzetközi divat- és művészeti piacon.
"Fotográfiám fő célja, az időtlen női szépség bemutatása a divat fényében, a modern múzsa ábrázolása egyszerű és letisztult formában, a klasszikus portréfotó gyökereiből táplálkozva – fogalmaz a fotóművész. – Számomra a szereplő személyiségének, habitusának, spirituszának bemutatása az elsődleges, a divat csak ezután következik. Egyre jobban vonz a szabad és kompromisszummentes alkotás, több önálló, hosszútávú projekten dolgozom jelenleg, és szeptemberben készülök bemutatni saját fotóművészeti, divat és kultúrális magazinomat, a Supernation-t."
médium: www.tombor.com
Tovább

MASHkulture _
Updated several times a day, MASHKULTURE offers a selection of carefully curated content on culture, style, art, music, and more…
Tovább
Budapest Bägel _
Kicsi, formás, finom, szinte a végtelenségig variálható, az Egyesült Államokban és Britanniában pedig olyan fontos kiegészítő, mint itthon a VIP-kártya. Utcán, coffee shopokban vagy épp ahol tetszik, az eredendően lengyel, majd pedig zsidó körökben világhírűvé vált péksütemény, bár nem a legördöngösebb ételek egyike, mégis nehéz kifogni az igazit. Egy csapat budapesti arc korábban ugyanerre a következtetésre jutott, és megcsinálták életük első bagelezőjét, a Budapest Bägelt, umlauttal.
Kicsi, formás, finom, szinte a végtelenségig variálható, az Egyesült Államokban és Britanniában pedig olyan fontos kiegészítő, mint itthon a VIP-kártya. Utcán, coffee shopokban vagy épp ahol tetszik, az eredendően lengyel, majd pedig zsidó körökben világhírűvé vált péksütemény, bár nem a legördöngösebb ételek egyike, mégis nehéz kifogni az igazit. Egy csapat budapesti arc korábban ugyanerre a következtetésre jutott, és megcsinálták életük első bagelezőjét, a Budapest Bägelt, umlauttal.
Facebook: https://www.facebook.com/budapestbagel/timeline
Tovább